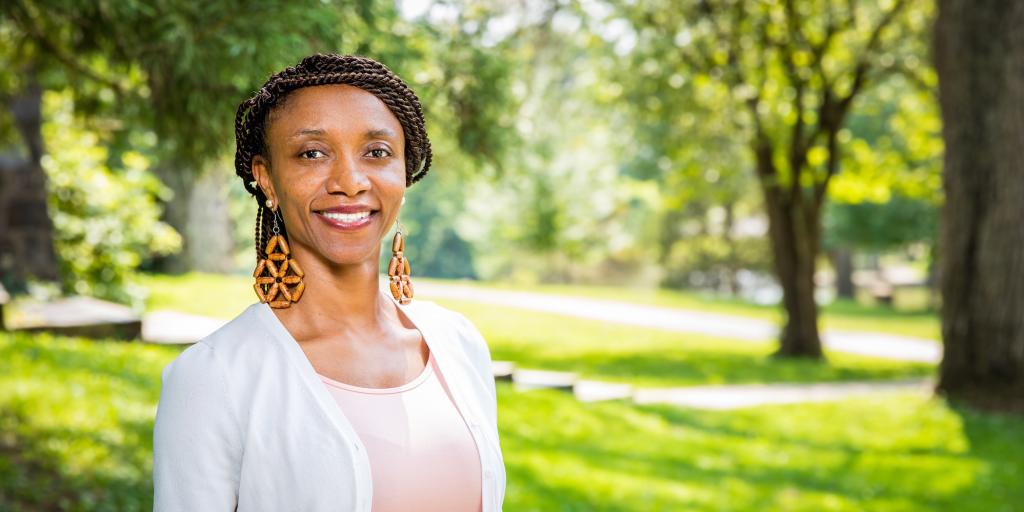 Patience Koroma
Master of Divinity (Pastoral Leadership)
What do you enjoy most about Palmer?
I enjoy fellowship with others and meeting new students. However, the most unique and enjoyable thing at Palmer is the in-depth study and never ending remarkable discovery about the history of God and His creation. Seeing the mysteries of God unveiling right before one's eyes with each book in the Bible has placed the passion for God into a different dimension and place in my heart. I am passionately in Love with God (Jesus Christ).
How has Palmer impacted your faith?
Palmer has impacted my faith in God (Christ Jesus) on so many levels. It has thought me how to exercise my name in all things, especially when it seems as if God has forgotten about me. To wait on The LORD no matter how difficult or good things may be in life. His way and time are always the best, and His will always has and will always prevail in my life.
What are your plans after you graduate?
I pray that God will bless me with work in a church or any Christian institution. Furthermore, I will be concentrating on the expansion of the school that we have built named Yahweh International Academy in my birth country, Sierra Leone West Africa, for the less fortunate. However, the most significant project is to build a school and a proper facility for the blind, marginalized, or rejected children in Sierra Leone. In the future by the grace of God, I will build a church building!
What advice do you have for students considering Palmer? 
I would tell students to listen and pay attention to what God is saying and where He is directing you.
Moreover, to trust in the LORD Jesus Christ with all their heart no matter the circumstances. If it is God who has called you to this task, know that God will finish His work in you and with you in excellence. Standing firm in their faith in God with no waver is the key to finishing strong in Him.  God loves His people, and He takes good care of His own even in the valley of the shadow of death. God does not disappoint, and I can attest to it only believe in Him. Take God for His word, which is the only thing that is above or higher than God Himself.