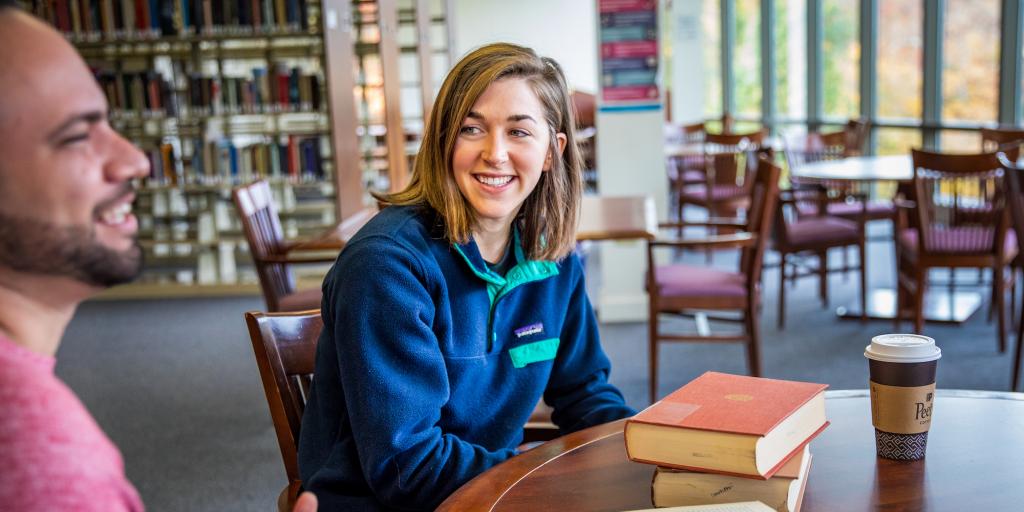 This distinctive MDiv/MBA dual degree program represents Palmer's longstanding commitment to holistic ministry: ministry that addresses spiritual, emotional, social, and material needs. Earn a Master of Divinity (available online or on-campus) as well as an online MBA in Organizational Leadership from Eastern University.
Program Details
Delivery: Fully online or blended (mix of on-campus and online options)
Length: As little as 4 years 
Cost: view the cost per unit and our financial aid options.  Plus, if you already have a degree from Palmer or Eastern University, check out our Alumni Discount!
Locations: St. Davids, PA
Start Terms: January and August
2 Degrees in Only 4 Years
This program is designed to enable students to complete both degrees in as little as 4 years. Certain courses count toward both programs, allowing for a shorter completion time. (For part-time students, the time needed to complete the degrees varies based on course load.)
On-campus MDiv + Online MBA: MBA coursework fulfills 4 electives (12 credits) required for the on-campus MDiv while one MDiv course is recognized as fulfilling one of the course requirements for the MBA.
Online MDiv + Online MBA: MBA coursework fulfills 1 course for the MDiv, while MDiv coursework fulfills 1 course for the MBA. 75 credit hours need to be taken in the online MDiv program and 27 credit hours need to be taken in the MBA, for a total of 102 credit hours. 
Typical Full-Time Program of Study:
Distinctives
INTERDISCIPLINARY: This program offers inquiry into issues and concerns encompassing theology, business, and ethics.
VERSATILE: Individuals and church ministers receive preparation for bi-vocational ministries through engaging in enterprises that have social impact on the community.
PRACTICAL: Leaders in Christian institutions and organizations are equipped for high-level, faithful, and effective management.
Careers: Pastoral Ministry, Missionary, Activists in NGOs or Community, and more.
"Palmer does an incredible job at creating spaces to contribute to everyone's emotional, social, physical, mental and professional/vocational health. Palmer directly and indirectly exposed me to people and ideas that are different than me/mine and my upbringing. In this the Lord, through Palmer, has brought both a depth and breath to my faith and understanding of Him."