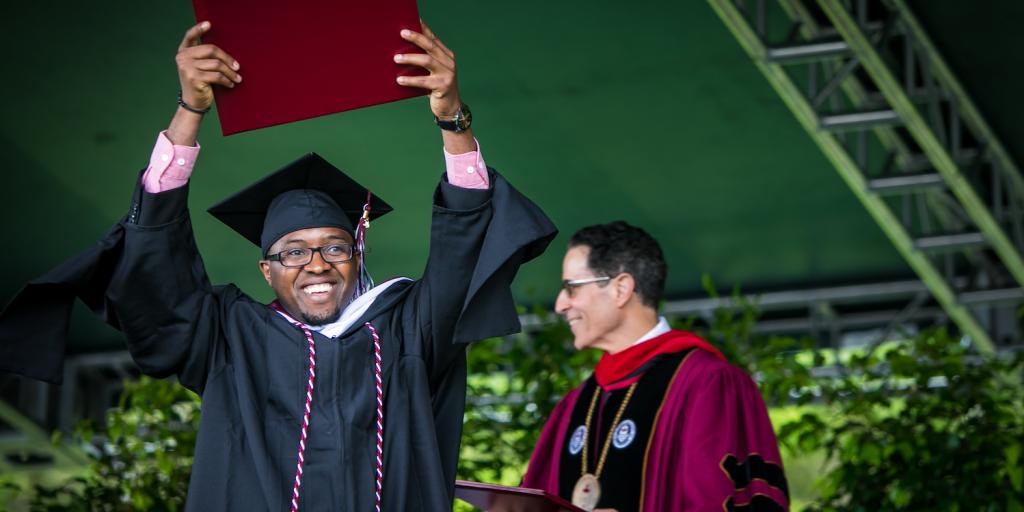 Dear Palmer graduates of the 2020 and 2021 classes: 
It is with great excitement and thanks to God that we are writing to confirm that we will hold our Commencement Ceremony this year in person on our St. Davids campus, on Thursday, May 13, starting at 5:30 pm! 
As per our previous communications, we will celebrate the Commencement of both this and last year's graduates, and the event will also be streamed live, as usual.  Each graduate will be allowed up to 3 guests, and you will be seated in pods with your guests.  That means, unfortunately, that we are unable to allow unused tickets to be shared between graduates.  We obviously ask that both you and your guests ensure that you follow all COVID-19 safety precautions, including wearing masks, and that if any of you in the days leading up to Commencement have symptoms associated with COVID-19, or if you have been in contact with somebody who has tested positive, we would ask that you not attend in person.
More details will follow in terms of the guest tickets, and logistics, and don't hesitate to let us know if you have any questions.  Thank you so much for your feedback and spirit in all of this, and we look forward to praising and worshiping God and celebrating together in just a little over three weeks!