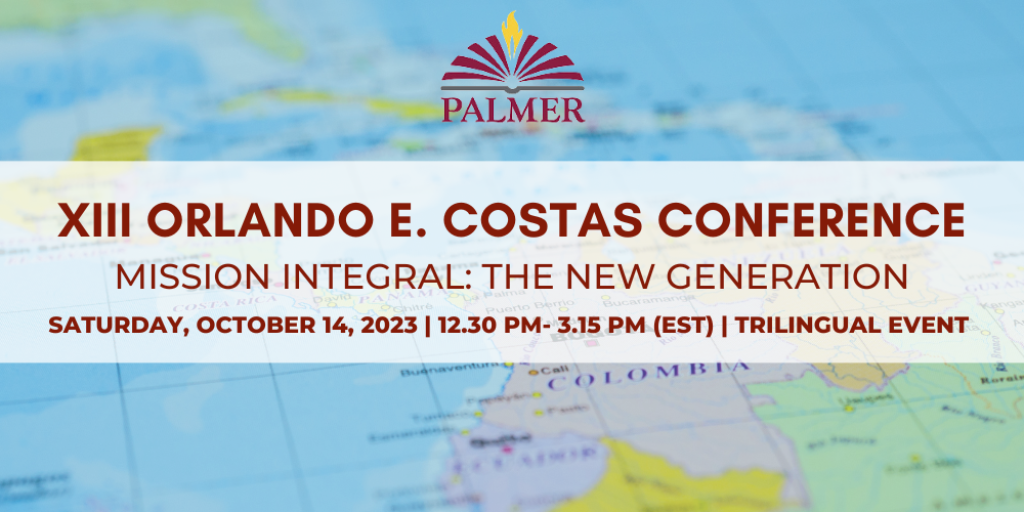 Orlando E. Costas Conference
The Orlando E. Costas Conference was established to honor the work of the late missiologist and theologian Orlando E. Costas and build relationships with Latino churches. A native of Puerto Rico, Dr. Costas died in 1987 at the age of 45. Dr. Costas is remembered for his passionate defense of those who have been silenced and oppressed. He left a great legacy among Latino scholars, having written 14 books and contributed to an additional 17 books and 40 magazines.
La Conferencia de Orlando E. Costas fue establecida para honrar el trabajo del fallecido misiólogo y teólogo Orlando E. Costas y construir relaciones con iglesias latinas. Nativo de Puerto Rico, el Dr. Costas murió en 1987 a la edad de 45 años. El Dr. Costas es recordado por su apasionada defensa de los que han sido silenciados y oprimidos. Dejó un gran legado entre los latinos eruditos, habiendo escrito 14 libros y contribuido a 17 libros adicionales y 40 revistas.
2023 Event Details
Saturday, October 14, 2023
12.30 pm- 3.15 pm (EST)
The event is fee and Trilingual (English, Spanish and Portuguese) and will be streamed via Zoom, Facebook & YouTube.
Schedule
12:30pm - 12:45pm: Apertura / Opening

12:45pm - 1:30pm: Sesión Plenaria / Plenary Session
Misión Integral: La Nueva Generación / Mission Integral : The New Generation
Maria Alejandra Andrade Vinueza (Tearfund)
1:30pm - 1:40pm: Receso / Recess

1:40pm - 2:30pm: Talleres / Workshops
Defensoría de los Derechos de las Personas & Entorno Ecológico / Defense of Rights of People & Ecological Context
José Santos Ríos (Puerto Rico, RECONPAZ) & Anabel Guerrero (México, RECONPAZ)
La Niñez Latina / Latino Children
Laura Baltodano Bonilla (Nicaragua, Servants of Hope & Convención Bautista de Nicaragua)
Pueblos Originarios / First Nation Peoples
Noé Trujillo & Suriana González (México, CICEM)
2:30pm- 3:15pm: Reconocimientos & Conclusiones / Awards & Closing