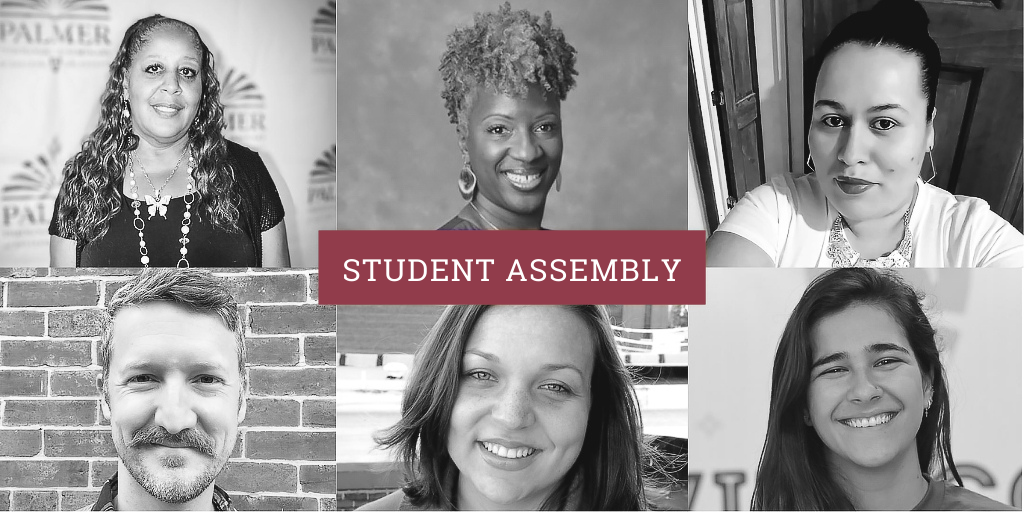 Welcome Back!
The Student Assembly would like to welcome back our new and returning students to the Fall 2021 semester. We pray that you have had a wonderful and restful summer break. We are excited to be returning to campus and look forward to a year of excellence. 
This year, the theme for Palmer's Student Assembly is REBUILD. RESTORE. RENEW. 
"They shall build up the ancient ruins, they shall raise up the former devastations; they shall repair the ruined cities, the devastations of many generations." - Isaiah 61:4, NRSV 
We chose this theme in anticipation of positive outcomes in learning, fellowship, and worship as we venture back to campus.  We are rebuilding, restoring, and renewing our spirits and relationship with each other and Palmer. As we approach this year, we look forward to a renewed spirit and to becoming a new creature in Christ!
The Student Assembly is available to help you navigate your time at Palmer. For event announcements and details, watch your Eastern email and the monthly Palmer News and Notes (PNN) for the latest updates. Since we are still in the midst of COVID-19, we wish you a safe and productive semester. 
If you have any questions or concerns please reach the Student Assembly by the email at the bottom of this page, or one of the Student Assembly members. God Bless you on your journey!
Mission Statement
The purpose of the Student Assembly is: (1) to represent the students and their interests within the seminary community; (2) to facilitate communication and interaction among the students, administration, faculty, and staff of Palmer Theological Seminary and Eastern University; and (3) to nurture a spirit of koinonia (fellowship) that enriches the experience at the Seminary and serves as a model for future leaders in Christian ministry.
Members of the Student Assembly