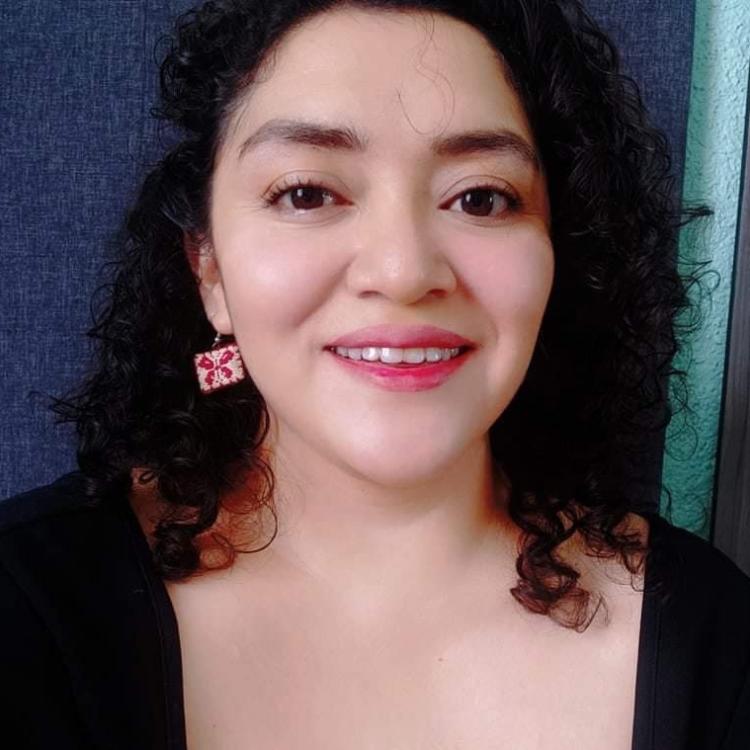 Anabel Guerrero
Líderes de Taller, Defense of Rights of People and Ecological Context, RECONPAZ, Puerto Rico & México
Anabel Guerrero Vargas es teóloga y educadora popular. Miembro de la comunidad Ñuu Savi del estado de Oaxaca, México. Desde hace 13 años ha acompañado a diversos grupos de base. 
Además, tiene formación como observadora de abusos a los derechos humanos, ensayo literario y artes y literatura de pueblos originarios. Anabel estudió la lengua originaria Tu'un Ñuu Savi (palabra para "el pueblo de la lluvia"), agricultura con hidroponía y herbolaria, entre otras. Actualmente es encargada del Fondo de Apoyo a Pequeños Proyectos y Promotora Integral del Area de Defensa del Territorio y Cuidado de la Casa Común en el Centro de Estudios Ecuménicos, AC. 
Desde el 2022 Anabel es co-coordinadora de la Red Continental Cristiana por la Paz (RECONPAZ). Para Anabel, la teología nace del caminar del pueblo, nace de su fe, espiritualidad y resistencia.
Anabel Guerrero Vargas is a theologian and educator, member of the community Ñuu Savi from the state of Oaxaca, Mexico. Over the last 13 years, she has accompanied various grassroots groups.
Additionally, she has training and formation as an observer for human rights abuses, and arts and literature of native peoples. Anabel has studied the native Tu'un Ñuu Savi language (word for "the people of the rain"). She also has studies in agriculture with hydroponics and herbalism. Anabel is currently responsible for the Fund for Small Projects and a Promoter on the area of Defense of the Territory and Care for our Common Home at the Ecumenical Studies Center, AC.  
Since 2022, Anabel has been co-coordinator for the Continental Christian Network for Peace (RECONPAZ). For Anabel, theology is born out of people's journey, faith, spirituality, and resistance.