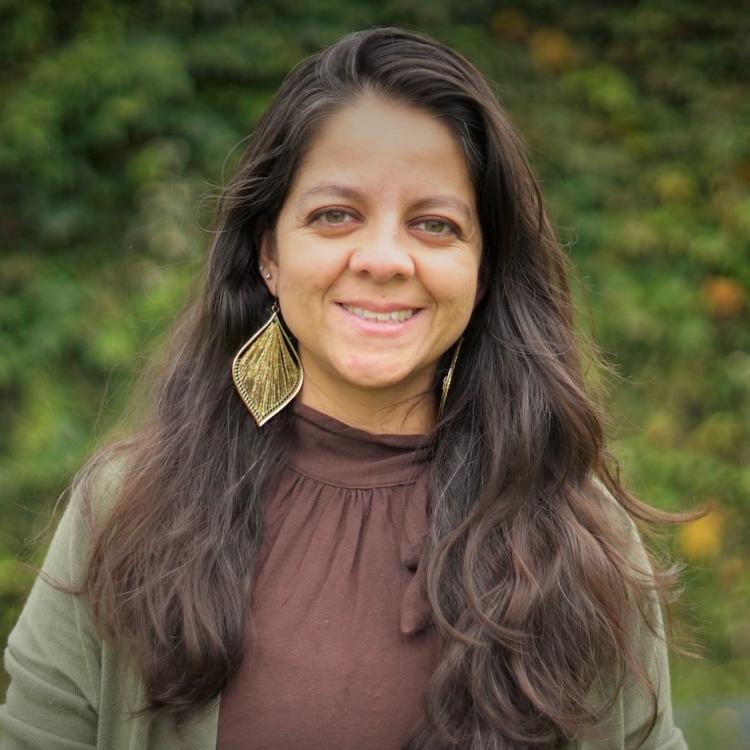 Maria Alejandra Andrade Vinueza
Key Note Speaker, Tearfund
Biografía: María Alejandra Andrade Vinueza
María Alejandra es socióloga y teóloga ecuatoriana. Cuenta con más de 20 años de experiencia acompañando a comunidades de fe en su involucramiento en iniciativas de transformación integral en sus comunidades. Su formación es interdisciplinaria e incluye áreas tales como: Cooperación internacional, Infancias, Administración y Derechos Humanos. Actualmente sirve en Tearfund como Líder Global de Teología y Alianzas Estratégicas, desde donde promueve un acercamiento contextual y liberador a los textos bíblicos en áreas de transformación comunitaria, justicia ambiental, diversidad e inclusión, género, y justicia racial, entre otros. Vive en Quito, Ecuador con su esposo Frank y sus hijos Matías y José Andrés, quienes son sus mejores aliados y maestros de vida.
Maria Alejandra is an Ecuadorian sociologist and theologian. She has more than 20 years of experience working with faith communities in their involvement on integral transformation initiatives for their communities. Maria Alejandra's background is interdisciplinary and includes areas such as: International Cooperation, Children, Administration and Human Rights. She currently serves at Tearfund as Leader for Global Theology and Strategic Partnerships, where she promotes contextual and liberating approaches to biblical texts in areas such as community transformation, environmental justice, diversity and inclusion, gender, and racial justice, among others. 
She lives in Quito, Ecuador with her husband Frank and their sons Matias and José Andrés, who are her best allies and life teachers.