The 2nd Annual Science & Religion Symposium Event Recap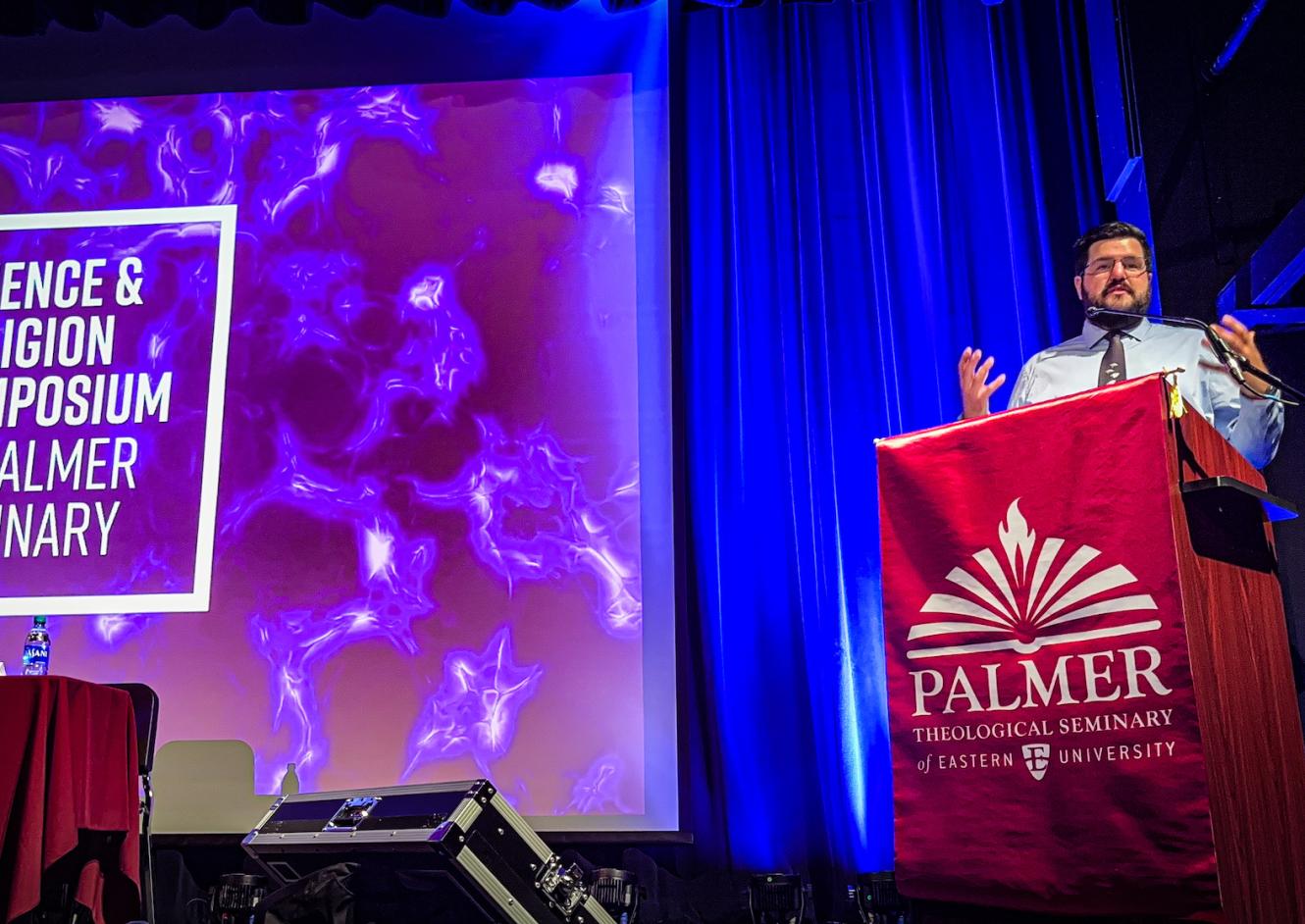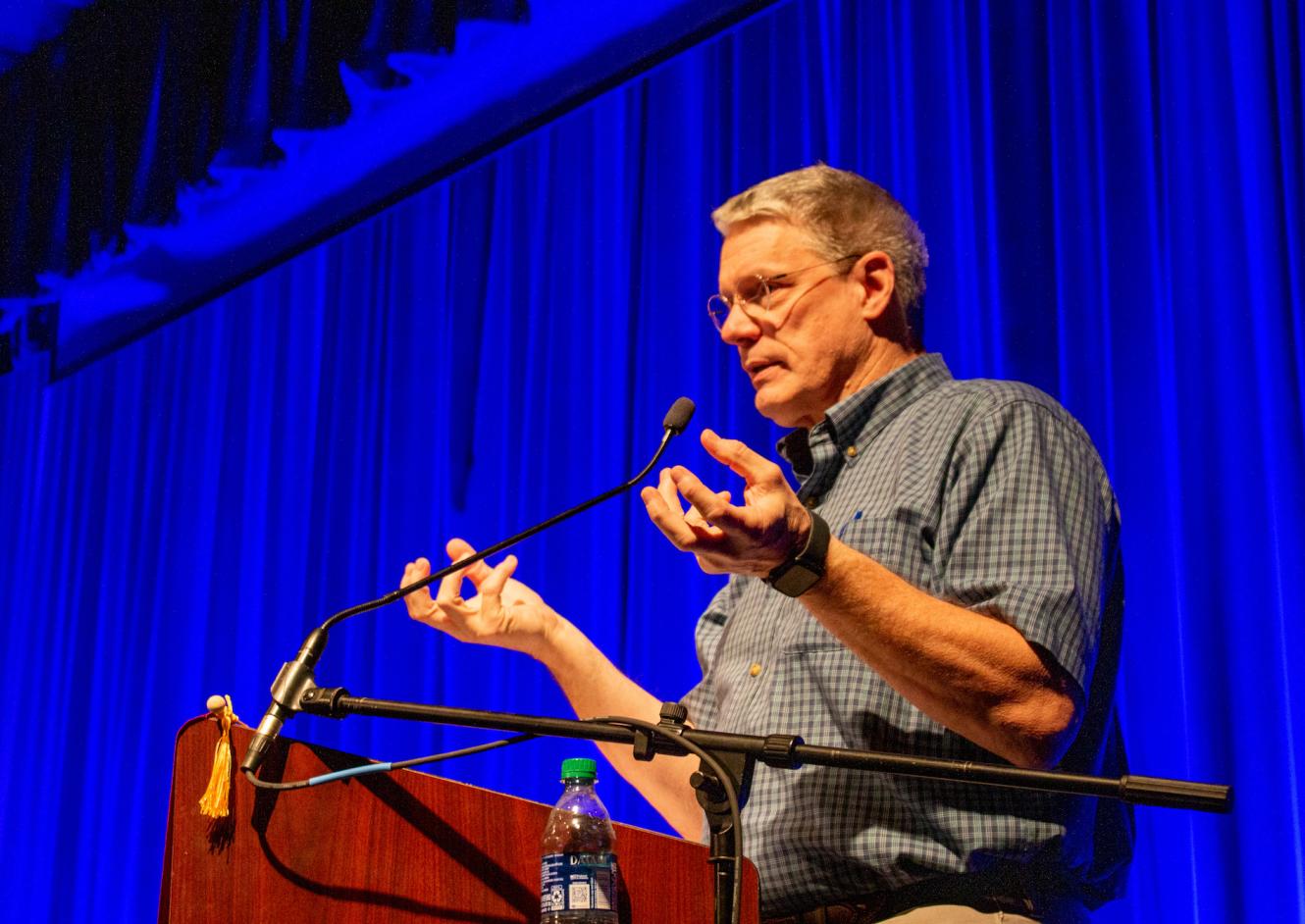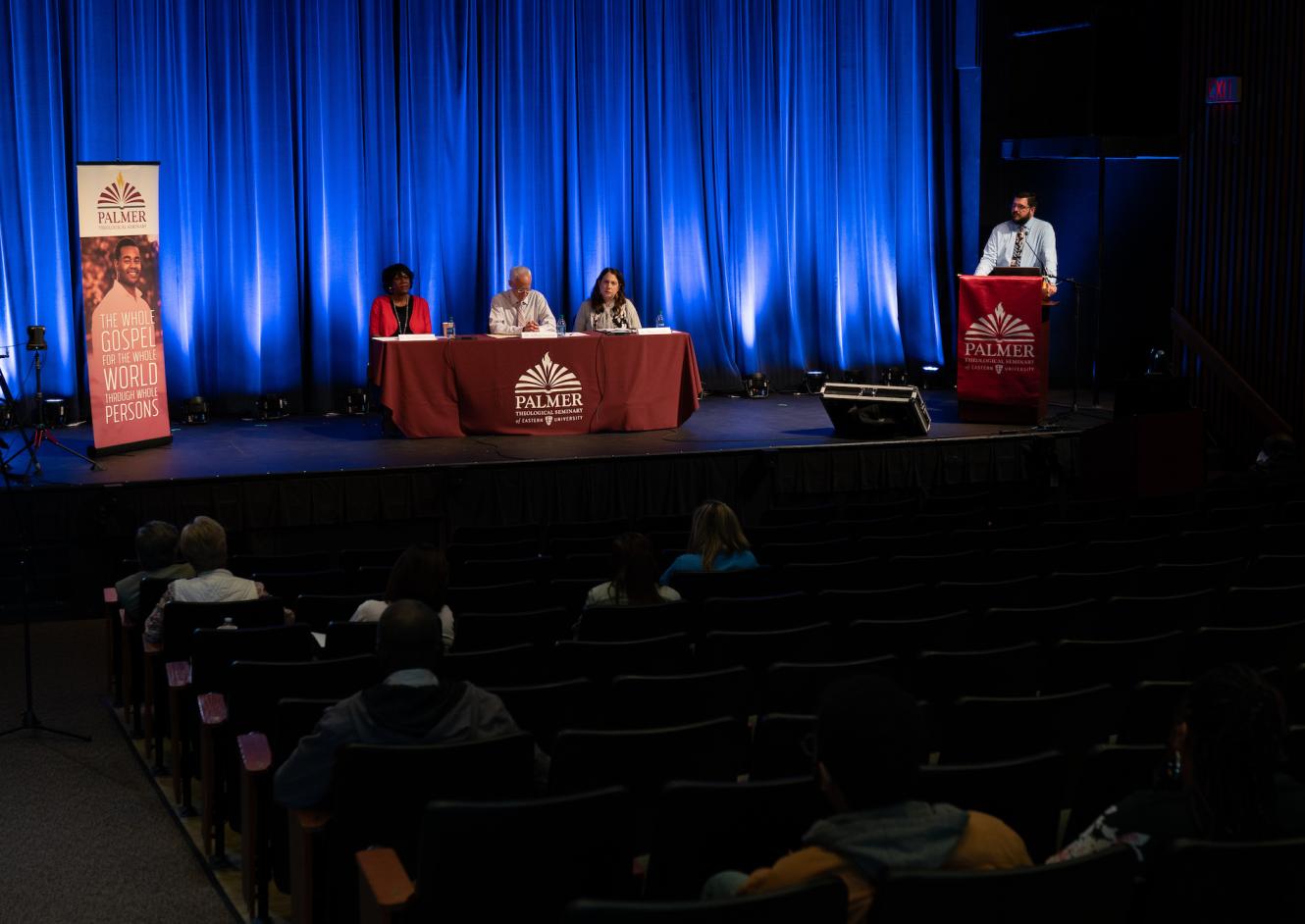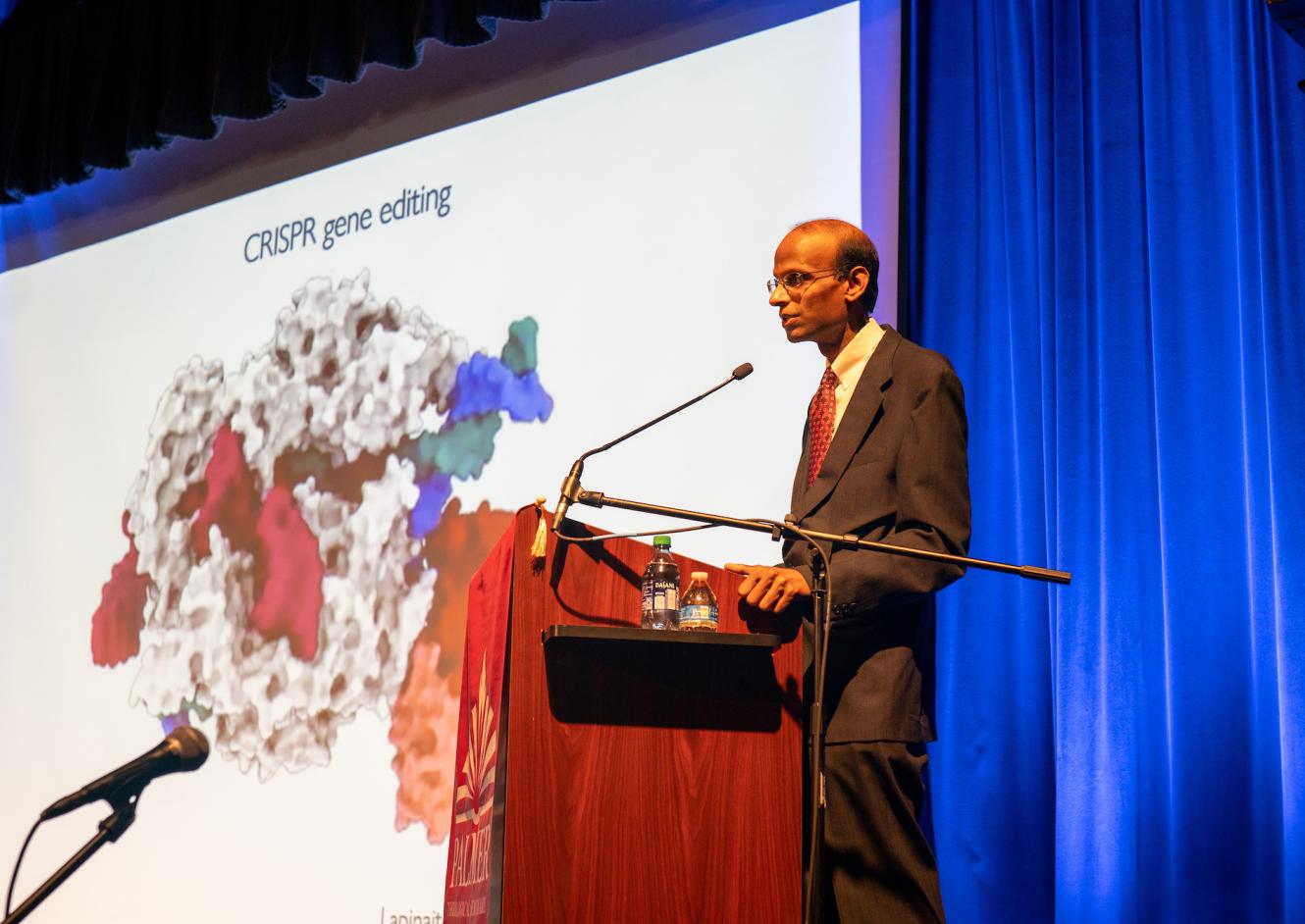 The second annual Palmer Theological Seminary Science and Religion Symposium is in the books, and what a day it was! We took your feedback from last year to heart and crafted an event that was interactive, engaging, and relevant. We made the decision to limit the symposium to a single day based on a single question, "What does it mean to be human?" Clearly, we could have spent weeks answering that question from dozens of different perspectives and disciplines, but given our limitations, we chose two topics that you asked for in last year's evaluations. 
In the morning, we looked backwards to the prehistoric past to discern how we came to be biologically and sociologically human in the first place. How did we evolve? Did Neanderthals pray to God? Was there a historical Adam and Eve? Our panel of experts used their respective expertises in theology, biology, and anthropology to help us engage with these questions. Within the first hour, Dr Brash said, "I don't have an easy answer to that question", and that became the repeating refrain for the rest of the day. Our speakers and guests continually refused to accept easy, dismissive answers, and continually pushed deeper into the mysteries of God and science like intrepid explorers, plumbing the depths of a dark cave. After the panel, we heard from Dr Peter Enns who spoke of his own journey wrestling with the evidence of an old universe and the biblical narrative in Genesis. He presented methods of biblical interpretation that could equip people not only with the tools to engage with the evolution and creation debate, but with many matters of supposed conflict with the Bible. 
Having spent the morning looking backwards, after lunch, we directed our gaze towards the future of what we are becoming as humans. Our panel helped us to understand some of the mechanics of emerging genetic therapies, and the moral implications of modifying our own genome. They spoke both to the problems and the promise that these breakthroughs hold while being careful to keep an eye on matters of justice for underserved populations. We figured that most non-biologists or doctors would not have heard much about how CRISPR gene editing works, so we brought in one of the leading researchers on the subject, Dr Kiran Musunuru. He told us two stories. The first is about a clinical trial which began a few weeks before the symposium in which he modified a man's DNA to potentially cure him of cardiovascular disease. If successful, this could lead to a widely available "heart attack vaccine" which could fundamentally change the human experience. On the other hand, he told us of a Chinese scientist who used his research to unethically modify the genome of a pair of embryos which he brought to term. Through these two stories, he masterfully described the ethics of gene modification, and helped us to reimagine what the human race is becoming. 
I came to this symposium with a number of comfortable answers, and I left with a lot more uncomfortable and humbling questions. What a blessing it is to be a part of Palmer Theological Seminary and Eastern University where we can continue these conversations with our peers and professors, growing in love and wisdom as we do so. I am so incredibly grateful for the hard work and dedication that went into making this event possible, and wanted to say another special thank you to Dr. Deb Winters for her leadership on this symposium and to Corey Brown for all his help coordinating. The people who work behind the scenes at Palmer and Eastern are first class professionals, and they made this symposium the success that it was. It was hosted as part of the Science for Seminaries project, an initiative of the American Association for the Advancement of Science (AAAS)'s Dialogue on Science, Ethics, and Religion (DoSER) program in partnership with the Association for Theological Schools. For more information about AAAS DoSER and the Science for Seminaries project, please visit their website at ScienceForSeminaries.org. 
Thank you again to all of you who came out and wrestled with these important topics. I look forward to continuing this conversation with some fresh new topics next year!