Dr. Manfred T. Brauch Announced as 2023 Commencement Speaker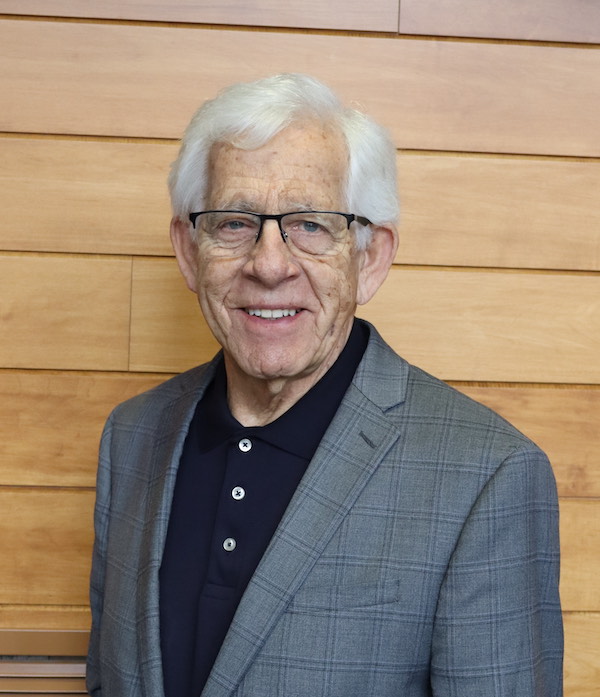 St. Davids, PA: Palmer Theological Seminary is pleased to welcome Dr. Manfred T. Brauch as the May 11, 2023 commencement speaker.  Dr. Brauch is Professor Emeritus of Biblical Theology, Palmer Theological Seminary of Eastern University. He is a past President of Palmer Theological Seminary (formerly Eastern Baptist Theological Seminary). 
Dr. Brauch received the BA at Houghton College in 1963; the BD at North American Baptist Seminary in 1966; did graduate study at the University of Hamburg, Germany from 1966-1967; earned his Th.M. degree at Princeton Theological Seminary in 1968 and the Ph.D. at McMaster University in Hamilton, Ontario in 1971.
Dr. Brauch, a native of Germany, came to the United States in 1953 and became a U.S. citizen in 1959. After completion of graduate study, he taught New Testament Interpretation at Northern Baptist Theological Seminary from 1970 to 1978. He joined the Eastern Baptist Theological Seminary as Academic Dean and Professor of New Testament Interpretation, serving in that position from 1978 to 1987.  From 1981 to 1983 he also served as Acting President of Eastern Baptist Seminary and its sister school Eastern College.  In 1987 he returned to full-time teaching as the Maxwell Professor of Biblical Theology. He was appointed the Seminary's tenth President in 1989, leading the Seminary in that post until June 1997, when he returned to full-time teaching as Professor of Biblical Theology, serving in that capacity until 2004.  
He has been visiting and adjunct professor at Loyola University and at North Park Theological Seminary (Chicago), the University of Calgary (Alberta, Canada), West Chester University (PA), Eastern College (PA), the Seminario Teologico Bautista (Santiago, Chile), the Moscow Baptist Theological Seminary (Russia), Carey Theological College (Auckland, New Zealand), and The Cameroon Baptist Theological Seminary in Kumba, Cameroon, West Africa. He has been extensively involved in the life and ministry of local churches, as well as in service to the larger Christian community through Biblical Studies conferences, lay academies and continuing education events for professional and lay Christian leaders. 
For more information, visit palmerseminary.edu/commencement.
About Palmer Seminary
Palmer Theological Seminary at Eastern University is a Christian seminary offering a wide array of master's, doctoral, online, and certificate programs. Palmer's main campus is located in St. Davids, PA. As one of the most diverse seminaries in North America with a creative, caring, and experienced faculty, Palmer equips students to bring "The whole gospel, to the whole world, through whole persons." For more information visit palmerseminary.edu or contact Rev. Dr. Kimberlee A. Johnson, Interim Dean: kjohnso2@eastern.edu.