Celebrating 30 Years in West Virginia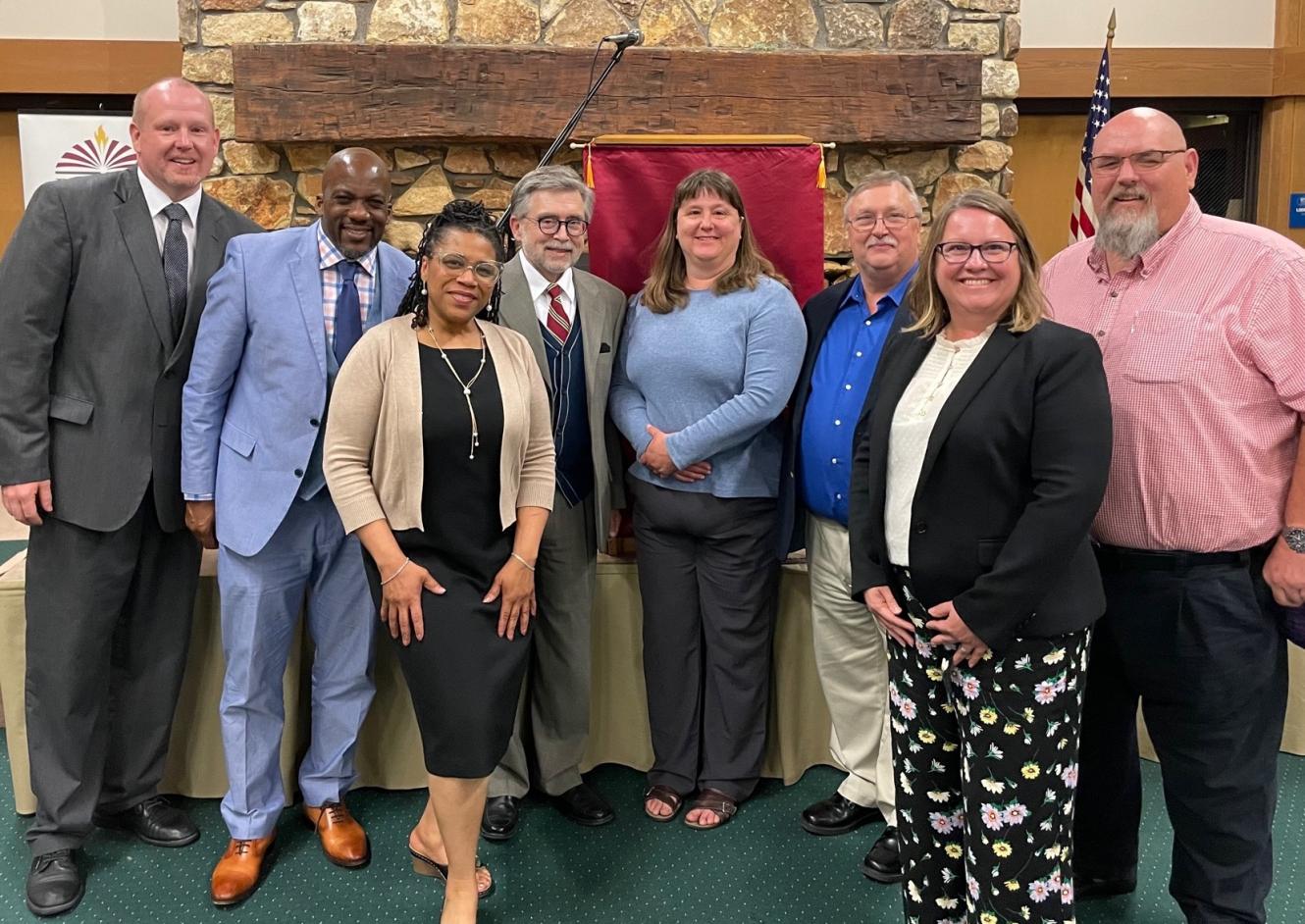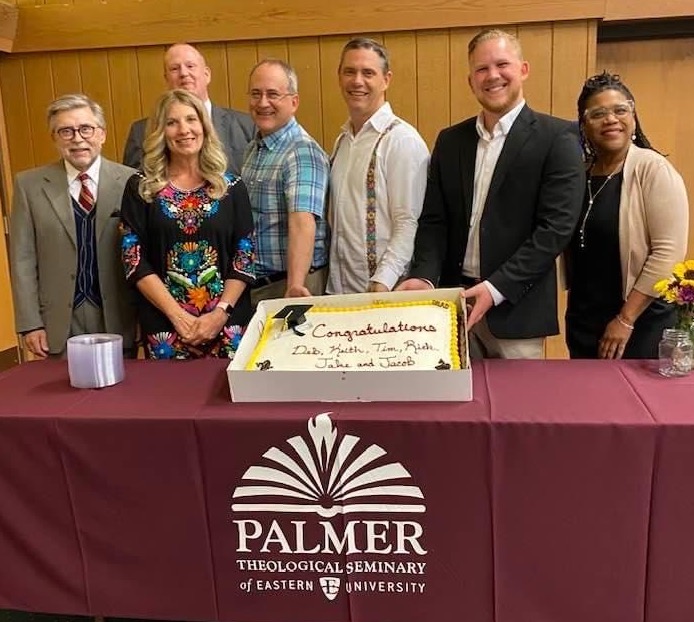 What a joy to celebrate what God has been doing through our West Virginia location where we offer the M.Div. and D.Min. degree programs. Dr. R. Allan Copenhaver, Program Director, is to be commended for his labor – directing, organizing, advising, nurturing external relationships, and fundraising. He coordinated a beautiful graduation banquet which drew about 60 attendees, an award ceremony, open house, and a partnership exploration meeting. Rev. Christen Blore, our new Director of Alumni Care and Seminary Engagement, coordinated an energized Alumni Reception.To God be the glory for all God continues to do at our West Virginia location. Thanks to Dr. Copenhaver, Rev. Blore, Dr. Tokunbo Adelkan (Associate Professor of Theology and Ethics), Dr Mike Sisson (Executive Minister for the West Virginia Baptist Convention), the staff at Parchment Valley, Dr. Eva Ragwan (Executive Assistant and Director of Operations at Palmer), and everyone who helped to make this 30th Anniversary extra special.
Graduation Banquet & The Matherly Award
The annual graduation banquet at Parchment Valley was a joyous celebration of 30 years at our West Virginia location. We enjoyed a great meal, wonderful hospitality, remarks from Dr. Mike Sisson, Executive Minister of the West Virginia Baptist Convention and adjunct instructor, encouraging words from Dr. Kimberlee A. Johnson, prayer of blessing by Dr. Tokunbo Adelekan, Associate Professor of Theology and Ethics, and reflections from each of the graduates. The fellowship was rich and each attendee was gifted with a commemorative 30th anniversary mason jar.
Each year at the graduation banquet, the West Virginia Program presents the Matherly Award in memory of Robert E. Matherly (affectionately known as Bob). Bob was an Eastern Baptist Theological Seminary grad and native West Virginian who cast the vision for this program over 30 years ago and the Matherly family continues to invest in our students. This year's recipient was Dr. Donald Brash, Professor Emeritus of Historical Theology. Don has been teaching in WV since 1999. He has influenced a generation of leaders throughout the region. Many thanks to his contributions and support of the WV Program.
Residency & Open House
At the residency, we welcomed prospective students to spend the day with us. They were able to sit in on Dr. Tokunbo Adelekan's Social Ethics class. Many thanks to Dr. Michael Poke (adjunct) and Dr. Copenhaver who organized the visit of a number of local clergy leaders (pastors and state convention leaders) who joined us for most of the day and had an opportunity to tour the beautiful location and have extended conversation with Allan and me. One of the highlights of the trip for them was sitting in on Dr. Tokunbo's class. What a rich time!
Alumni Reception
It is always our blessing to reunite with Eastern Baptist Theological Seminary and Palmer Seminary graduates. Rev. Blore, along with the Palmer faculty, hosted these alumni at a reception just prior to the banquet. It was great to hear the fond memories of their educational experience and stories about how God has used them to fulfill their callings in the world. Rev. Blore decorated the room and prepared beautiful gift bags for each attendee. There was definitely love in these details!