Commencement Was Held Outside on Thursday, May 13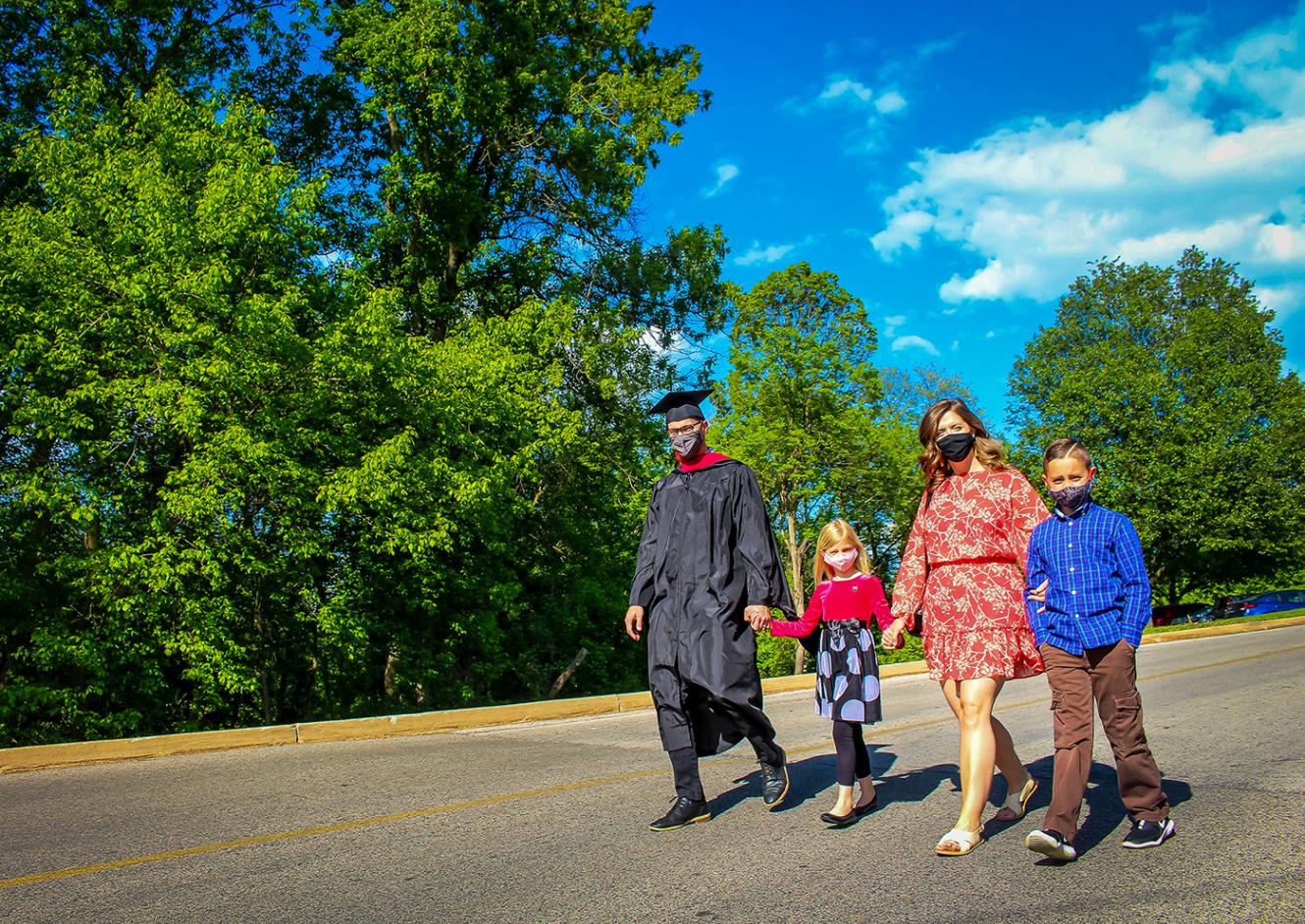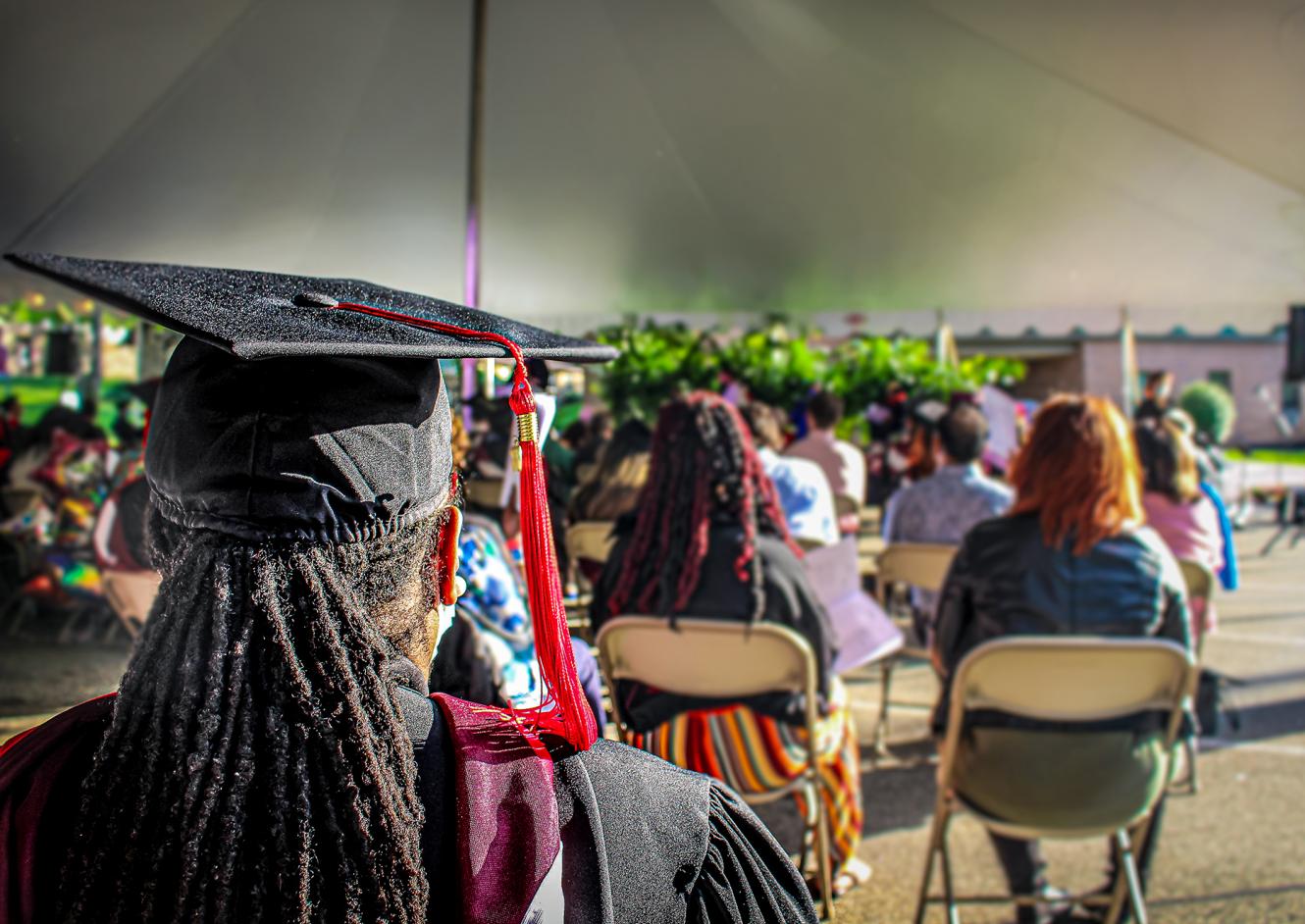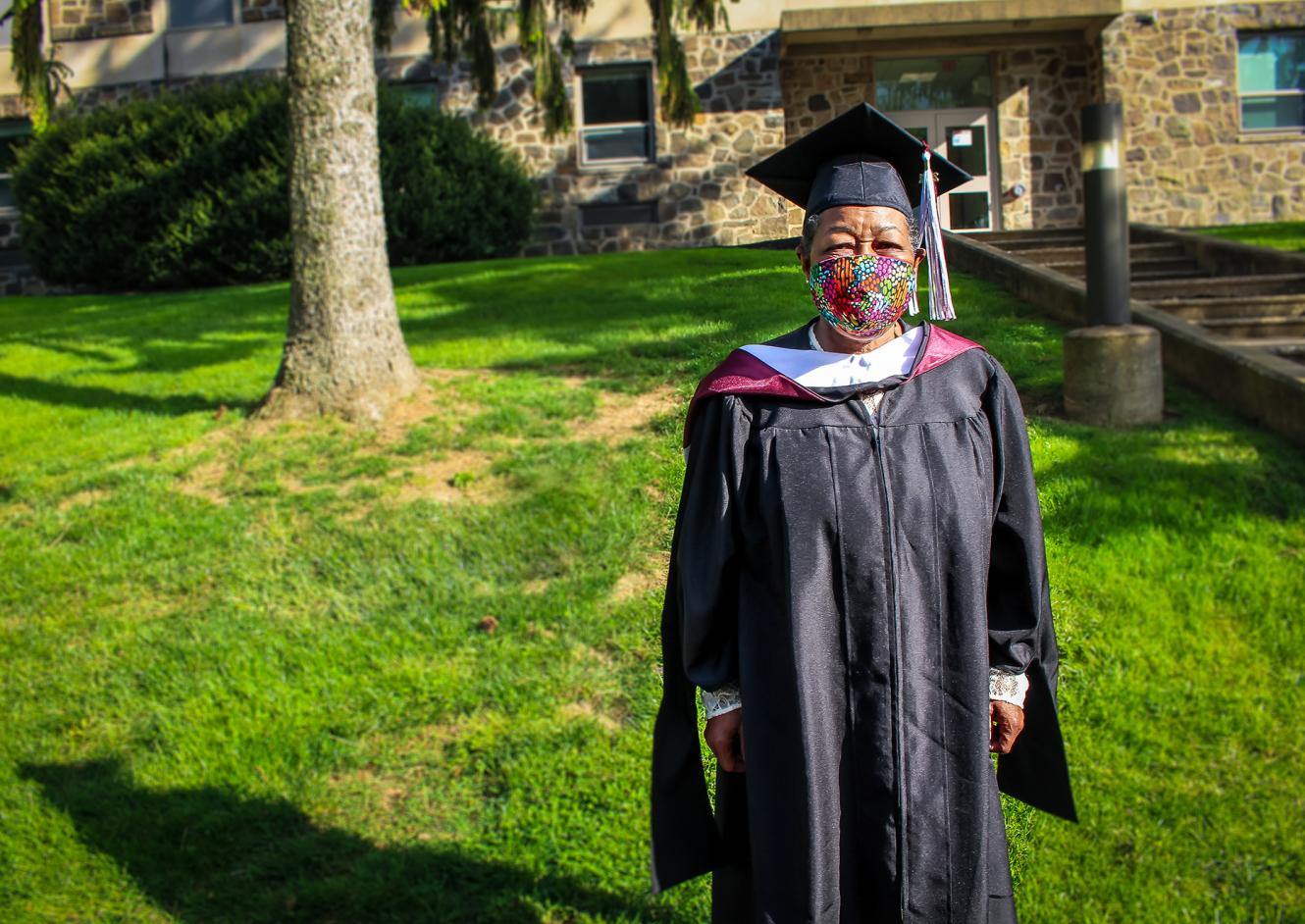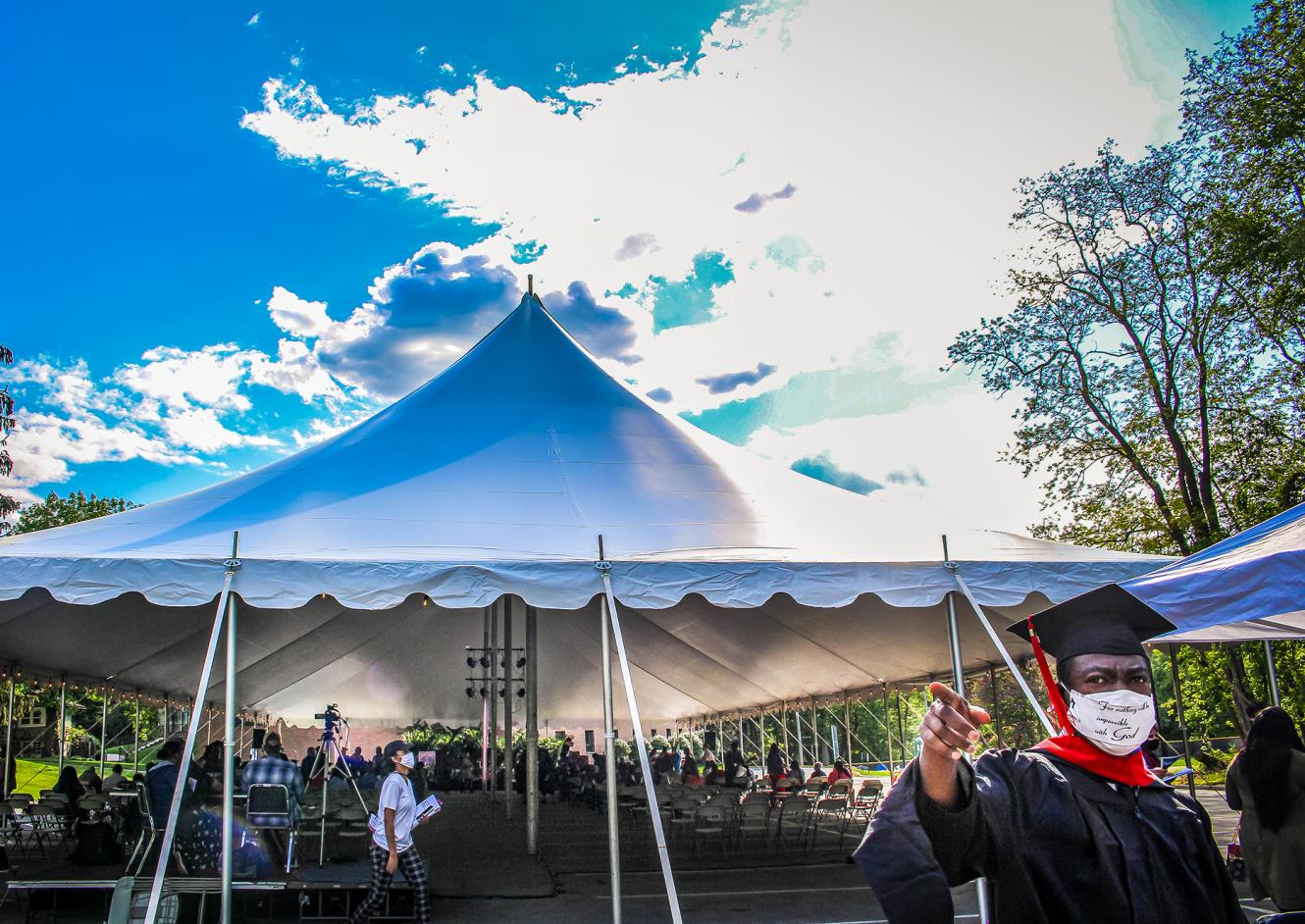 With the sound of singers preparing their choral response, a band warming up their instruments, and the sun brightly shining down on the white tent prepared to cover the 2020 and 2021 Palmer graduates, the day was perfectly primed for the commencement ceremony. Despite the pandemic, the ceremony was met with a spirit of gratitude, community, and smiles shared mostly in the curved indentations of the eyes. If there is one thing we've experienced over the last year, it is the resilience of still smiling behind a mask. 
The oldest graduate, 73-year-old Faith Nowell, proudly stood near the McInnis steps to take a photo on her long-awaited day. Like so many others, Faith would walk across the stage for both a virtual and in-person audience in a ceremony to be cherished for many years to come. From our Eastern's School of Christian Ministry graduates to our Doctor of Ministry graduates, we are extremely proud of you. Keep sharing the whole gospel, to the whole world, through whole persons.