Conversations on Compassion Book Discussion Webinar: Jan 19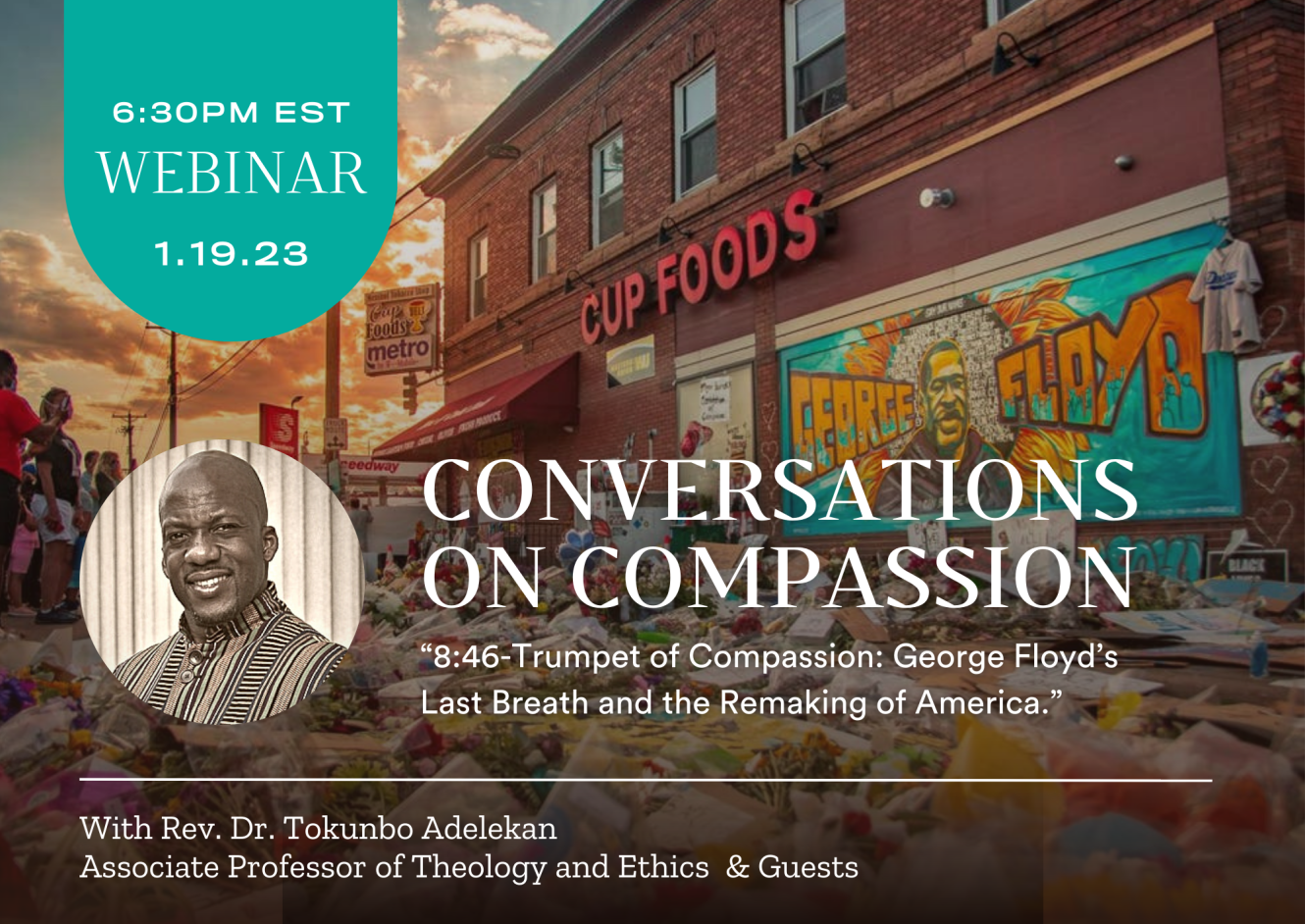 Join Palmer/EBTS alumni and current seminarians for an important dialogue reflecting on the role of biblical justice and Christian compassion as shared in a new text by Rev. Dr. Tokunbo Adelekan. This free webinar will be held on Thursday, January 19th at 6:30pm.  
"Compassion is deeper than empathy in the sense that it requires the formation of a tension, a psychic stickiness that forges the acceptance of a kind of creative death. This is the process of becoming, of being discipled into the work of rescue, healing, and redemption," describes 
Dr. Tokunbo Adelekan in his forthcoming book Trumpet of Compassion: An Essay on the Role of Biblical Compassion in Social Reconstruction. 
Join Rev. Dr. Adelekan, Rev. Dr. Lori Banfield '14, Shameika Black, Jonny Rashid '18, Rev. Dr. Randolph Walters '96, Rev. Dr. Kimberlee A. Johnson, Rev. Dr. Sharon Gramby-Sobukwe, Scott McClure, and Nikki Toyama-Szeto for a discussion on what Christian compassion looks like in the face of the deaths of George Floyd, Breonna Taylor, and others.