On Holy Ground: Palmer Students Reflect on Visiting the Holy Land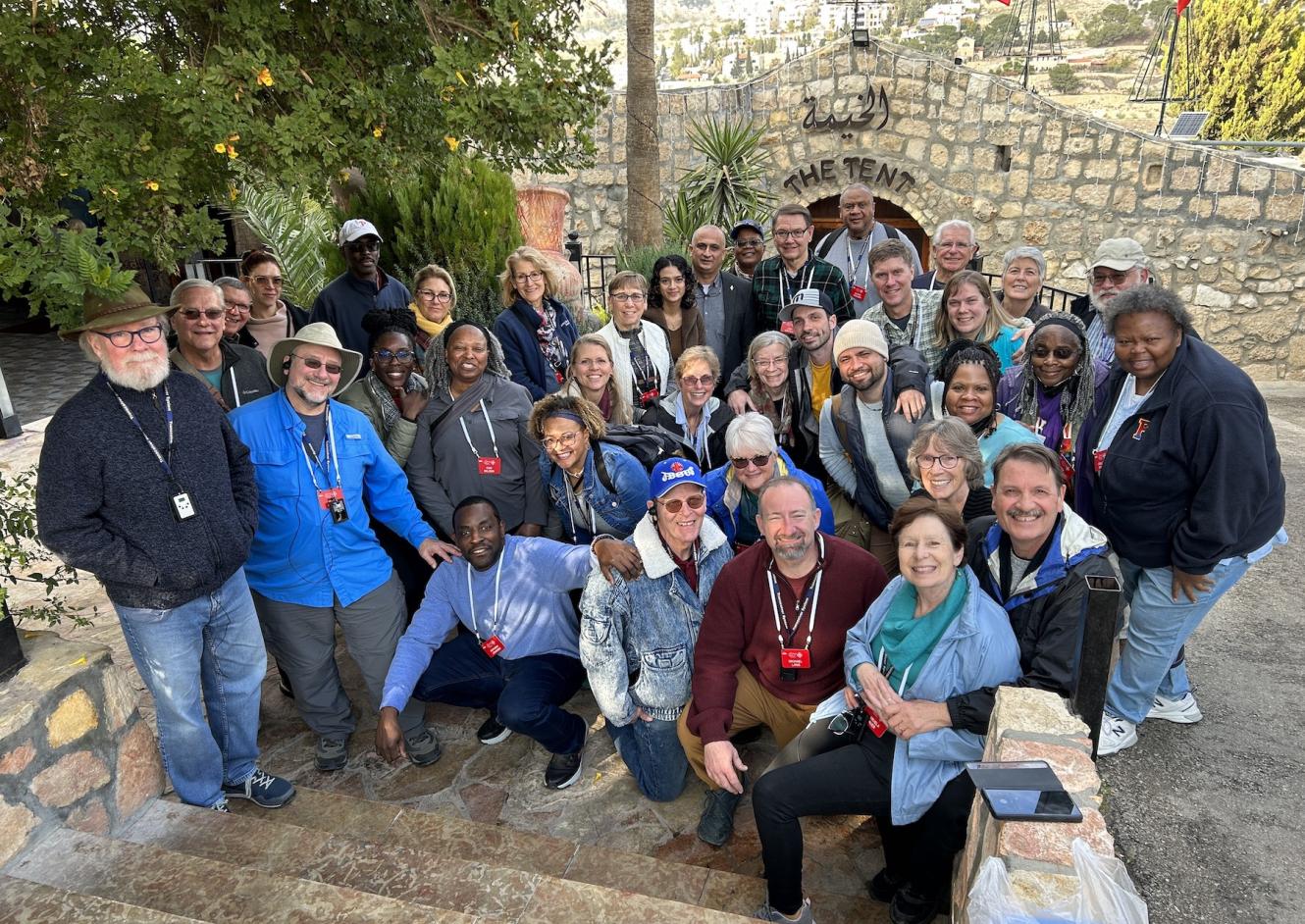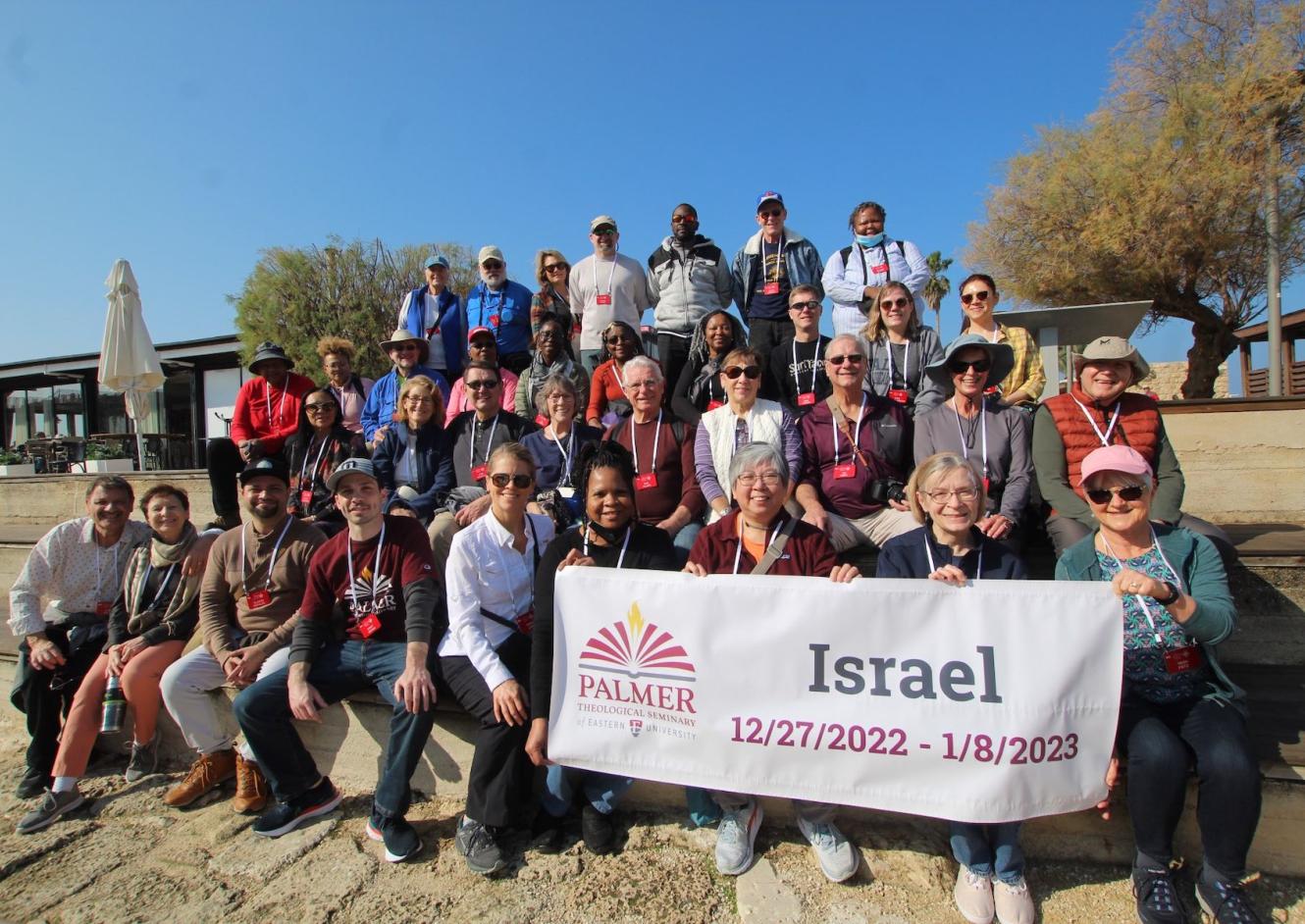 For thirteen days between Christmas and the start of the spring semester, thirty-six pilgrims, made up of Palmer faculty, students, alums, and friends from various churches, roamed the Holy Land. Led by professors Debbie Watson and Diane Chen, and alumni leaders Caroline Corda-Razat and Kevin Pope, the group met as acquaintances and returned as family. We walked, talked, prayed, cried, laughed, and walked and walked and walked. We were challenged, inspired, and transformed. Below are reflections from three current Palmer students. 
To say it was simply incredible to boat on the Sea of Galilee, venture to where the Dead Sea Scrolls were found, and lose oneself in the beauty of the Garden of Gethsemane would be falling far short of describing the profound presence of God in the Holy Land. Of the many powerful experiences, let me share one. When crouching down to view Christ's tomb in the Church of the Holy Sepulchre in Jerusalem, I encountered Jesus in a way I could not have imagined. For the next thirty minutes I found myself in a divine trance, the connection in the Spirit is beyond words. I wish I had more space here to attempt to describe it, though I do not know that words could truly capture the essence regardless! 

- Corey Brown, MTS, General Studies
Oh Israel, I leave behind my stored-up tears.
Tears I could not, dared not shed any other place. Tears filled with hurt, shame, and relief.
Tears of joy, pain, and sorrow. Tears of blessing, tears from abuse. Tears of laughter, tears of awe, tears of desires fulfilled. Tears of disappointment, tears of fear, tears of flaws, tears of achievement, tears of compassion, tears of love. Tears of confusion, tears of clarity. Tears of death, tears of abundance. These tears and more are the tears that flowed into the Sea of Galilee, tears that were poured over the city Magdala, tears that flooded the Western Wall, tears shed during our bus tour devotionals, and tears cried out during our last night of gathering.
"You have collected all my tears in your bottle. You have recorded each one in your book."
- Psalm 56:8
- Kim Brown, MDiv/MBA
I saw the opportunity of joining the Holy Land Study Tour with Palmer as a chance to enhance my theological studies and Seminary journey. I did not go with specific expectations.
For me, it was going to be about experiencing the context of the Bible and having a sense of how it would have been like being there in those times. However, I did have a sense that, somehow, I was going to encounter God while being in that land. That encounter happened for me in multiple places, especially on the Sea of Galilee. In the silence of being in a boat in the middle of that lake, I felt the Lord speaking to me in many ways. I am very thankful for Dr. Diane Chen and Dr. Deborah Watson for hosting this event for our Seminary community and friends.
- Eliezer Morales, M.Div.