Imagining Your Best Life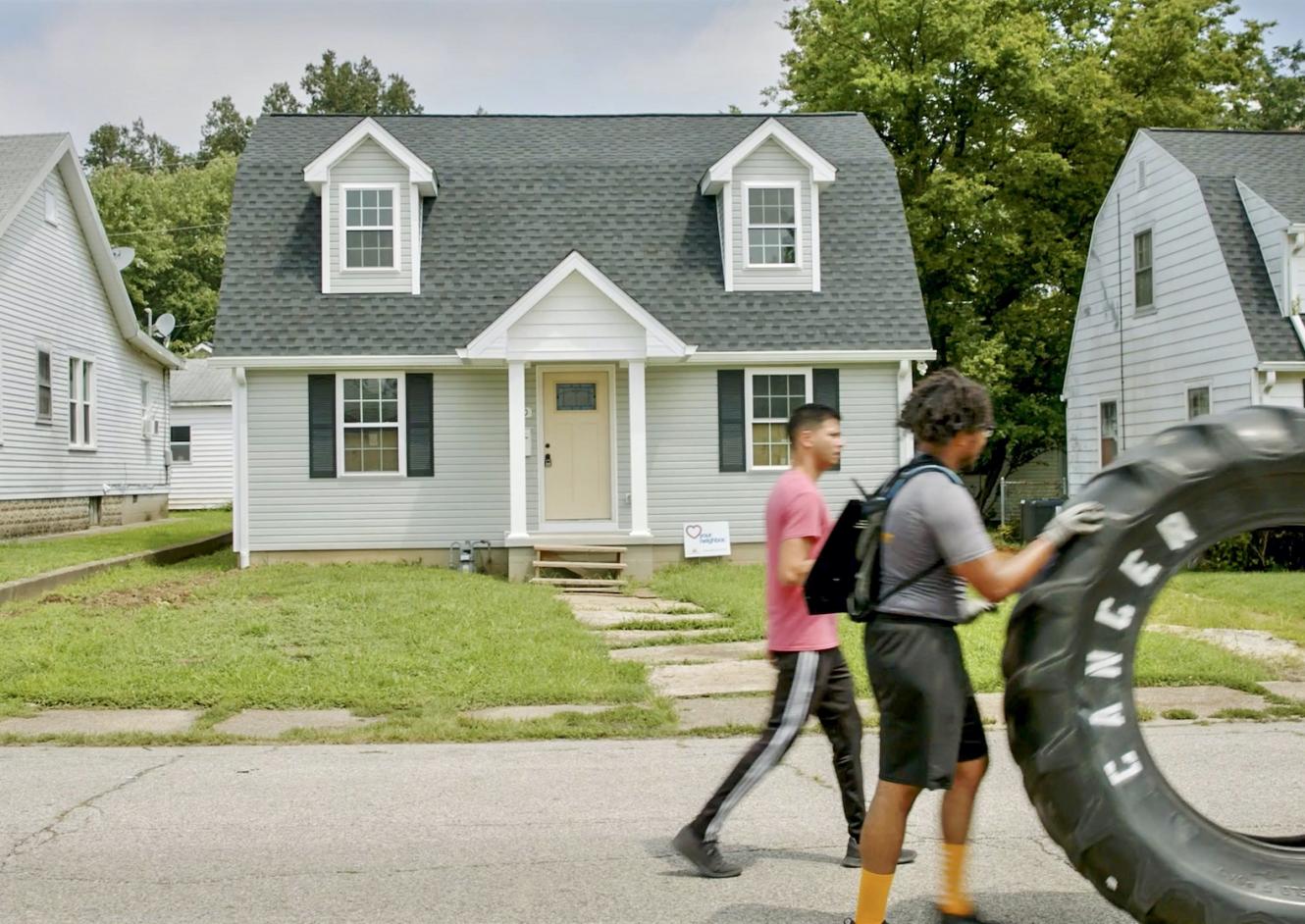 The Imago Dei in each of us means the beauty of God shines through us to the world. As God's image bearers, we bring the Kingdom of God into our neighborhoods and offices, families, and communities. So living your best life means something very important. And it starts with engaging your imagination. 

The purpose and plans of your heart and calling are before you. Who doesn't want to write a really meaningful story with their life? If you haven't already begun the process of making a life plan, getting there will certainly  take some reflection and work in clarifying what matters to you.
Recently, Palmer graduate Merrick Korah, MTS '18, shared the story he is already writing with his life. Merrick related how bringing the Kingdom of God to his childhood neighborhood is a key focus of his calling. After graduating from Palmer Seminary in 2018, he returned to Evansville, Indiana to work for a community development organization that exists to revitalize underserved neighborhoods. To that end, Merrick co-founded Bedford Collab whose mission is to revitalize the Tepe Park neighborhood (pictured above). Watch more about this exciting project. 

In reflecting about my life and legacy, it may be mid-life or just plain wisdom, but I began realizing that many of my dreams didn't have a plan yet. I also began realizing that I needed a clear mission statement for each area of my life. After listening to the Business Made Simple podcast called How to Create a Personal LIfe Plan Before 2020, I felt compelled to write my own life plan.

The purpose that propels our life matters. We have but one life to live, so clarifying our deepest motivations really helps our forward momentum. As Christians, we're encouraged by God's plans "to prosper...and give [us] a hope and a future" (Jeremiah 29:11). Still, we must discern our own dreams and calling. Donald Miller suggests thinking about it this way: "What if your life existed as a counter-attack to some injustice in the world?" Once that's identified, your life-energy can focus on that one thing. Writing this down helps you know the stakes to the story you are writing. 

Life planners typically coach you to begin by thinking about your life in reverse (from the grave to birth!). If you were to read your obituary, how would you like to be remembered? In each sphere of your life, you have people that you influence, care for, and love. Your closest relationships will take the most reflection.

Authors Michael Hyatt and Daniel Harkavy teach life planning in their book Living Forward. They suggest taking a full day away to write your life plan. To see what aspects of life need your attention, they encourage their readers to commit to writing their life plan within a short time period. 

Even as I write this, I haven't taken a full day away, but I'm making it a goal to get it on the calendar this week. What if 2021 is the beginning of something profoundly new and life-changing for you? Are you ready to get your calendar out and commit to imagining your best life? The stakes are high - God has given each of us a life that reflects heaven to the world. So our calling matters. Cheers to making the most of your life.
Daniel Peirce, MTS '23, is an MTS student at Palmer Seminary. He hopes to one-day serve the church as a pastor of worship and prayer. Daniel and his wife Rebecca reside in Lansdowne, Pennsylvania with their two boys Micah and Liam.

Merrick Korach, MTS '18, co-authored Heavensville in 2019. Merrick and his wife Tiera live in Evansville, Indiana with their beautiful daughter Evelyn.