It's Juneteenth Folks: Let's Celebrate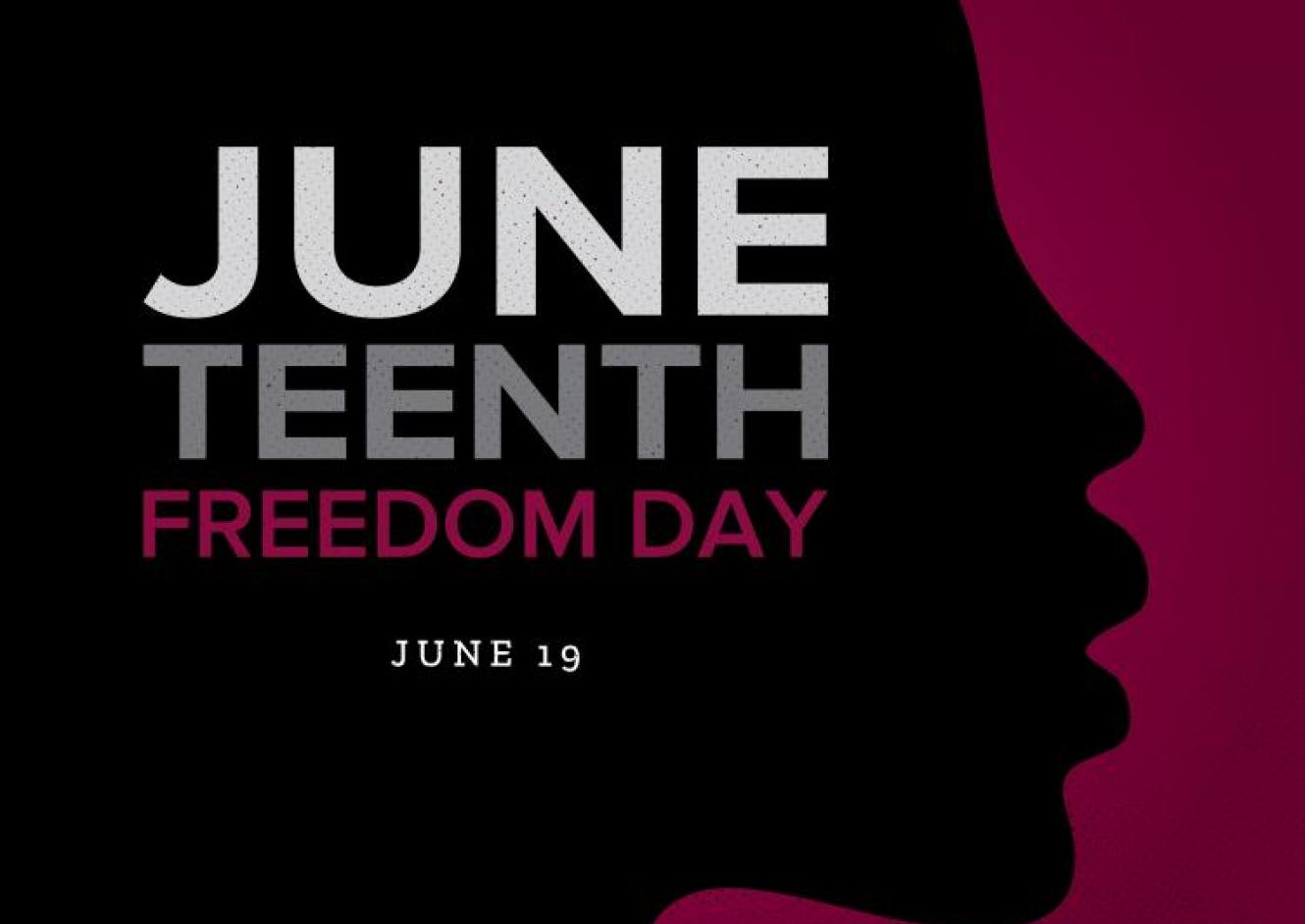 Tomorrow, June 19, is the annual celebration of Juneteenth (short for "June Nineteenth"), the oldest nationally celebrated commemoration of the end of slavery in the United States. Juneteenth is also referred to as Freedom Day, Emancipation Day, or Black 4th of July. While President Abraham Lincoln's Emancipation Proclamation was effective January 1, 1863, the news took time to travel. It wasn't until June 19, 1865, when the Union army brought word of the proclamation to enslaved people in Galveston, Texas, making them among the last to be freed.
Three days ago, on Tuesday, June 15th, the United States Senate unanimously passed a measure that would establish a federal holiday for Juneteenth. On Wednesday, June 16th, the House of Representatives overwhelmingly passed it. Yesterday, President Joe Biden signed it into law. This is good news and a long time coming. It has been 38 years since the last federal holiday was approved, the Martin Luther King holiday signed by President Ronald Reagan on November 3, 1983.
It is important that we join with our African American brothers and sisters in first, acknowledging this significant historical milestone, second, giving thanks to Almighty God for the freedom that came to His children of color, and third, celebrating Juneteenth. We must celebrate the meaning of Juneteenth, but we must also continue the process of emancipation. That process must be in our minds and hearts. The Apostle Paul reminded us of the freedom we have in Christ and the importance of consolidating that freedom and not returning to "slavery." "For freedom Christ has set us free; stand firm therefore, and do not submit again to a yoke of slavery." Galatians 5:1
Inspired by the words of Marcus Garvey, founder and first President-General of the Universal Negro Improvement Association (UNIA), Bob Marley penned the words: "Emancipate yourself from mental slavery. None but ourselves can free our minds" in one of his classic reggae songs "Redemption Song," released in 1980. Garvey encouraged his listeners to break away from the physical and emotional bondage that kept them from reaching inspired heights. Forty-three years later, Marley echoed this call for freedom. No wonder "Redemption Song" became a global hit. We must free our minds by choosing to accept truth, by joyfully allowing God's Spirit to change and renew our minds, again and again.
We are at a critical time in our nation as we are called to reckon with the significance and consequence of the chattel slavery of African Americans. As we celebrate Juneteenth this year, we are called as followers of Christ and as a Christian Educational community to be honest. Honesty suggests that we honor the occasion of Juneteenth and face, with truth, the painful aspects of our history and its impact on our African American brothers and sisters, and other people of color and minority groups.
"Finally, brothers, whatever is true, whatever is honorable, whatever is just, whatever is pure, whatever is lovely, whatever is commendable, if there is any excellence, if there is anything worthy of praise, think about these things." Philippians 4:8
Amidst the stark brokenness and division about issues of race in our nation, we must both celebrate what is good and demonstrate the heart of God for justice for all of His children.
On this Juneteenth 2021, we encourage you to celebrate, cogitate, and continue to educate. Whether we are sons or daughters of former slaves, sons or daughters of former slave owners, or sons or daughters of any diverse, marginalized, or minority group, we walk in the spirit of freedom in Christ's redemptive work. We encourage everyone in our community to embrace the process of "emancipating yourself from mental slavery," renewing yourself in the truth of the statements below:
You are equal with all God's children, no matter their skin color or economic status.
You are worthy and valuable as a human being created in the image of God.
You have creative gifts, talents, and abilities.
You have a right to life, liberty, and the pursuit of happiness in the nation you helped to build.
God loves you deeply and wants you to have freedom in Christ.
You have a right to be an equal and contributing member of the Eastern University community, and you belong at Eastern University.
As a community, let us use our freedom as an opportunity and framework to celebrate each other and to build each other up, informed by our commitment to Christ and to racial healing and divine justice in our nation, beginning first in our own Eastern Community.
"For you were called to freedom, brothers and sisters. Only do not use your freedom as an opportunity for the flesh, but through love serve one another." Galatians 5:13
Shalom! Shalom!
Dr. Randolph Walters, Psy.D, LPC, CCTP, CSAM
Special Assistant to the President for Diversity, Equity and Belonging
Dr. Ronald A. Matthews, D.M.A.
President