Palmer Theological Seminary Receives $1,000,000 Lilly Endowment Pathways for Tomorrow Award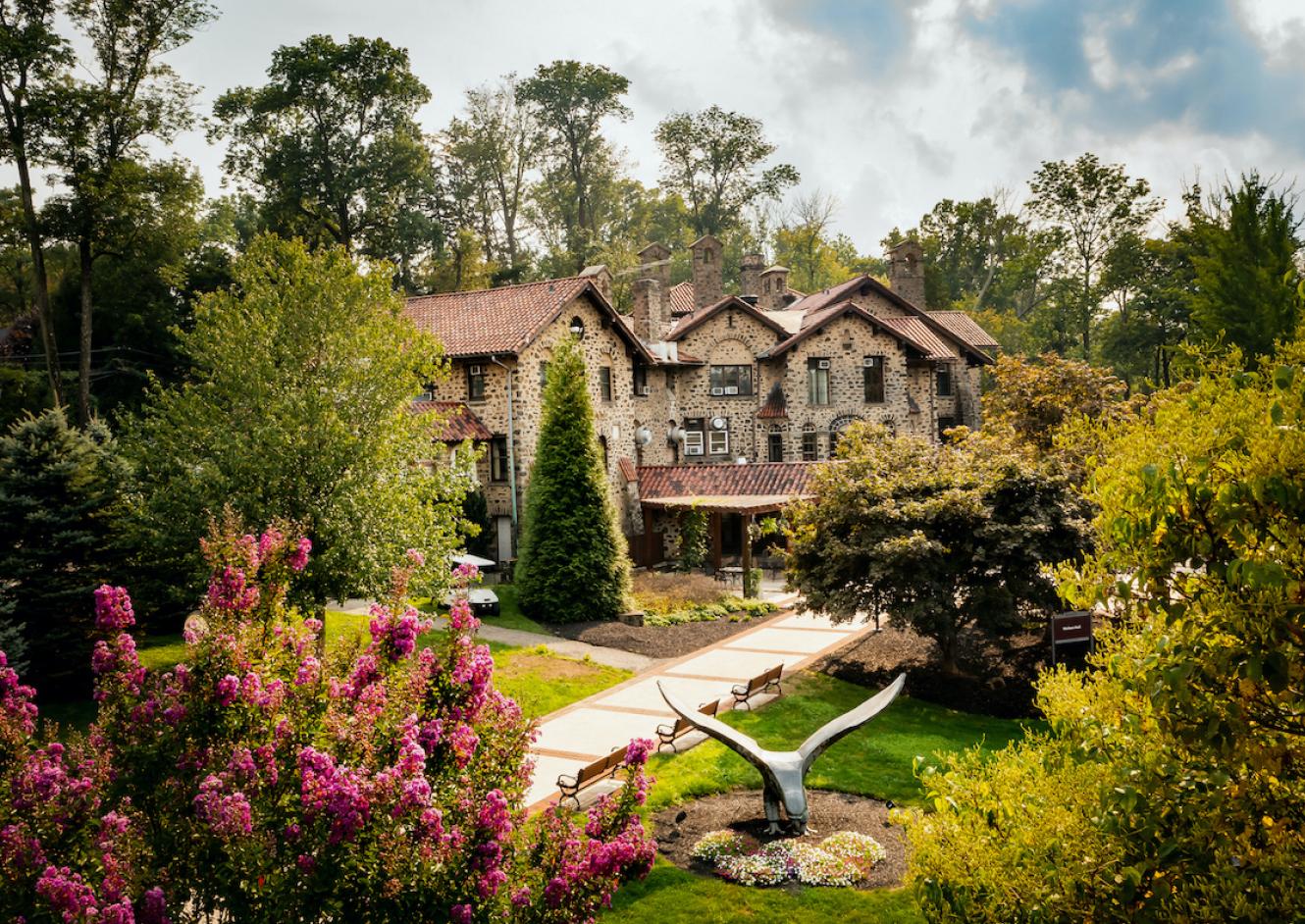 St. Davids, PA: Eastern University has received a grant of $1,000,000 from Lilly Endowment Inc. to help Palmer Theological Seminary establish the project: "Pathways for Tomorrow: Creating Hope and a Future at Palmer Theological Seminary."
This effort is being funded through Lilly Endowment's "Pathways for Tomorrow" Initiative. It is a three-phase initiative designed to help theological schools across the United States and Canada as they prioritize and respond to the most pressing challenges they face as they prepare pastoral leaders for Christian congregations both now and into the future.
The central goal of this project is to address shifting needs of theological education and the multiple challenges faced by pastoral and lay leaders serving in congregations and other vocations. One of the major funding areas for Lilly Endowment is a new Center for Care, Vitality, and Formation (CCVF). 
"Palmer Theological Seminary has long been invested in nurturing the spiritual and emotional growth of leaders, as well as equipping them theologically and practically for vocational ministry," said Rev. Dr. Phaedra D. Blocker, who will oversee the newly established Center. "Our Lilly Endowment grant helps us to both deepen those efforts, in terms of how we engage our current students in formational experiences, and to expand our work in serving and empowering our alumni and other local and regional leaders to be intentional about their own health and growth as they lead in seeking the shalom of their communities."
These efforts will also include expansion of Palmer's Alumni Care Initiative, which cultivates and nurtures ongoing relationships with Seminary graduates and provides spiritual and emotional support for them.  This initiative will be part of the new Office of Seminary Relations, which will provide improved coordination of key Seminary functions such as development, marketing, and community relations.
Another area of focus will be the expansion of accessible and affordable options for biblical and theological education—particularly to communities of color—through partnerships with community-based organizations. Initiatives include establishing a Bachelor's-to-Master's Dual Degree program, as well as a partnership with the American Baptist Home Mission Society (ABHMS) to create quality, affordable digital content through ABHMS's Center for Continuous Learning.
"Palmer is grateful to Lilly Endowment for this investment," said Dr. Kimberlee A. Johnson, Interim Dean of Palmer Theological Seminary. "We look forward to actualizing the plans God has before us as we address the shifting needs of theological education and address the multiple challenges faced by students, alumni, and leaders serving congregations and other types of ministries."
Palmer Theological Seminary is one of 84 theological schools that will benefit from a total of more than $82 million in grants through the second phase of the Pathways initiative. Together, the schools represent evangelical, mainline Protestant, nondenominational, Pentecostal, Roman Catholic, Black church, and historic peace church traditions (e.g., Church of the Brethren, Mennonite, Quakers). Many schools also serve students and pastors from Black, Latino, Korean American, Chinese American, and recent immigrant Christian communities.
"Theological schools have long played a pivotal role in preparing pastoral leaders for churches," said Christopher L. Coble, Lilly Endowment's vice president for religion. "Today, these schools find themselves in a period of rapid and profound change.  Through the Pathways Initiative, theological schools will take deliberate steps to address the challenges they have identified in ways that make the most sense to them.  We believe that their efforts are critical to ensuring that Christian congregations continue to have a steady stream of pastoral leaders who are well-prepared to lead the churches of tomorrow."
Lilly Endowment launched the Pathways initiative in January 2021 because of its longstanding interest in supporting efforts to enhance and sustain the vitality of Christian congregations by strengthening the leadership capacities of pastors and congregational lay leaders.  
About Lilly Endowment Inc.
Lilly Endowment Inc. is an Indianapolis-based private philanthropic foundation created in 1937 by J.K. Lilly, Sr. and his sons Eli and J.K. Jr. through gifts of stock in their pharmaceutical business, Eli Lilly and Company. Although the gifts of stock remain a financial bedrock of the Endowment, it is a separate entity from the company, with a distinct governing board, staff and location. In keeping with the founders' wishes, the Endowment supports the causes of community development, education and religion and maintains a special commitment to its founders' hometown, Indianapolis, and home state, Indiana.  The primary aim of its grantmaking in religion, which is national in scope, focuses on strengthening the leadership and vitality of Christian congregations in the United States. 
About Palmer Theological Seminary
Palmer Theological Seminary at Eastern University is a Christian seminary offering a wide array of master's, doctoral, online, and certificate programs. Palmer's main campus is located in St. Davids, PA. As one of the most diverse seminaries in North America with a creative, caring, and experienced faculty, Palmer equips students to bring "The whole gospel, to the whole world, through whole persons." For more information visit palmerseminary.edu or contact Rev. Dr. Kimberlee A. Johnson, Interim Dean: kjohnso2@eastern.edu.