Palmer Celebrates 40th Anniversary of Mitchell Lectureship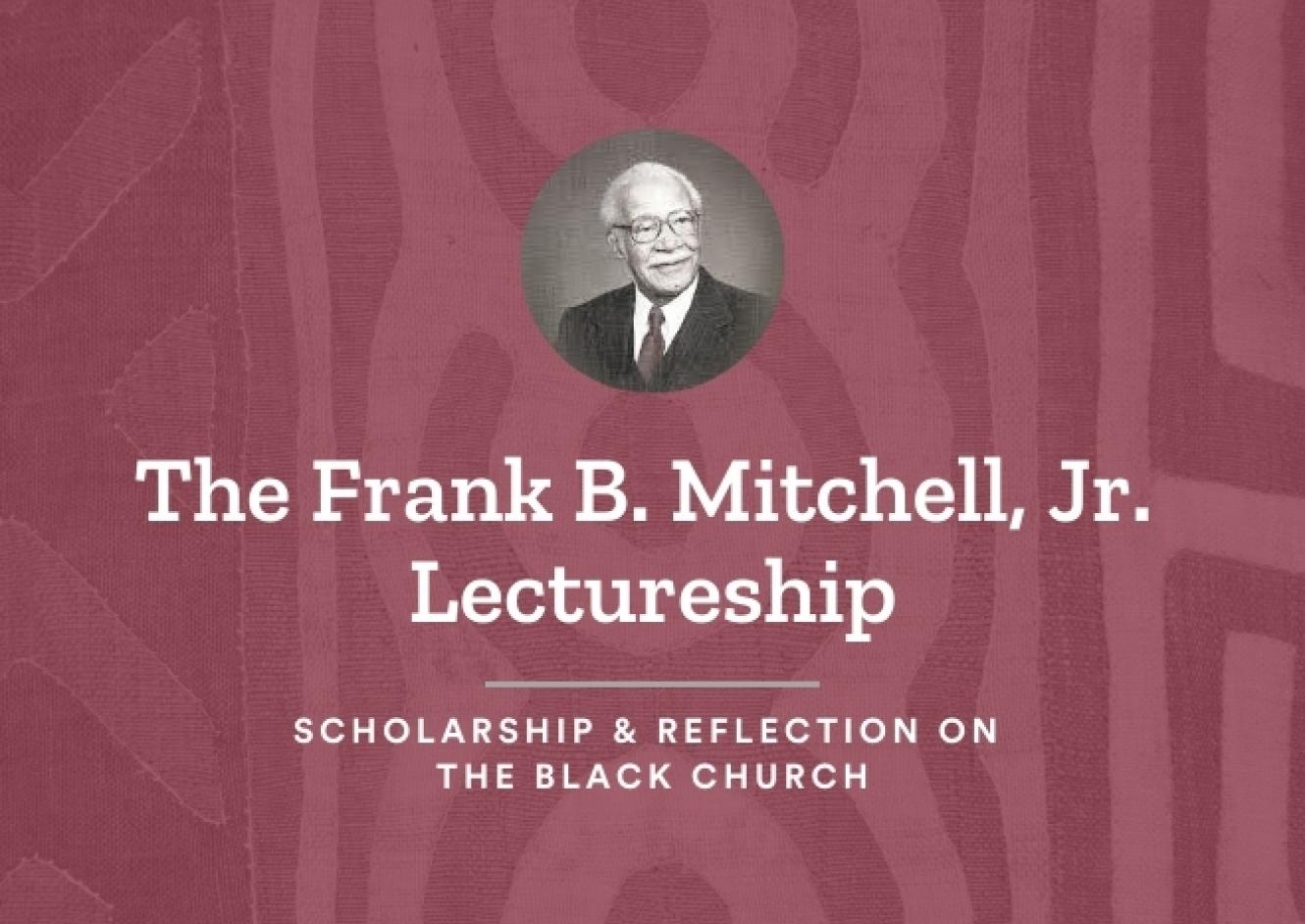 ST. DAVIDS, PA— Palmer Theological Seminary of Eastern University will celebrate the 40th anniversary of its Frank B. Mitchell, Jr. Lectureship on February 5, 2021, from 9:30 a.m. to 2:30 p.m. The annual Mitchell Lectureship is the keystone event of the Seminary's celebration of African American Heritage Month.
The event is named in honor of Reverend Dr. Frank B. Mitchell, Jr., pastor of Pinn Memorial Baptist Church for over 40 years. Over the years of his ministry, he was responsible for guiding many new ministers into service. He directed many of them to Eastern Baptist Theological Seminary (now Palmer Theological Seminary) for their training. Each year, the Mitchell Lecturer is invited to address issues relevant to the Church through the perspectives of African American theology and culture.
This year, three distinguished African American pastor-scholars will share the podium to address the theme, "How, Then, Shall We Live?" They are Rev. Dr. James A. Forbes, Jr., National Minister of the Drum Major Institute and Founder & President of Healing of the Nations Foundation; Rev. Dr. John W. Kinney, Director of the Center for African American Pentecostalism and Leadership Development at the Samuel DeWitt Proctor School of Theology at Virginia Union University; and Rev. Dr. Renita J. Weems, author, scholar, clergy, and public intellectual. Dr. Forbes and Dr. Kinney are also past Mitchell Lecturers.
Music will be provided by Dr. Steven Ford, award-winning music producer and Chair of Eastern University's Music Department. The Mitchell Lectureship will be a virtual event this year, and the public is invited to attend via Zoom or  Facebook. The event is free to attend, however, pre-registration is required to participate on Zoom. Register at palmerseminary.edu/mitchell-lectureship.
For more information about the event, contact Dr. Phaedra Blocker: pblocker@eastern.edu
About Palmer Theological Seminary
Palmer Theological Seminary is a Christian seminary offering a wide array of master's, doctoral, online, and certificate programs. Palmer's main campus is located in St. Davids, PA. As one of the most diverse seminaries in North America with a creative, caring, and experienced faculty, Palmer equips students to bring "The whole gospel, to the whole world, through whole persons." For more information visit palmerseminary.edu or contact Kelly Goddard, Director of Marketing and Communications: kelly.goddard@eastern.edu.