Palmer People: Christine Lewis's Journey through Seminary and Beyond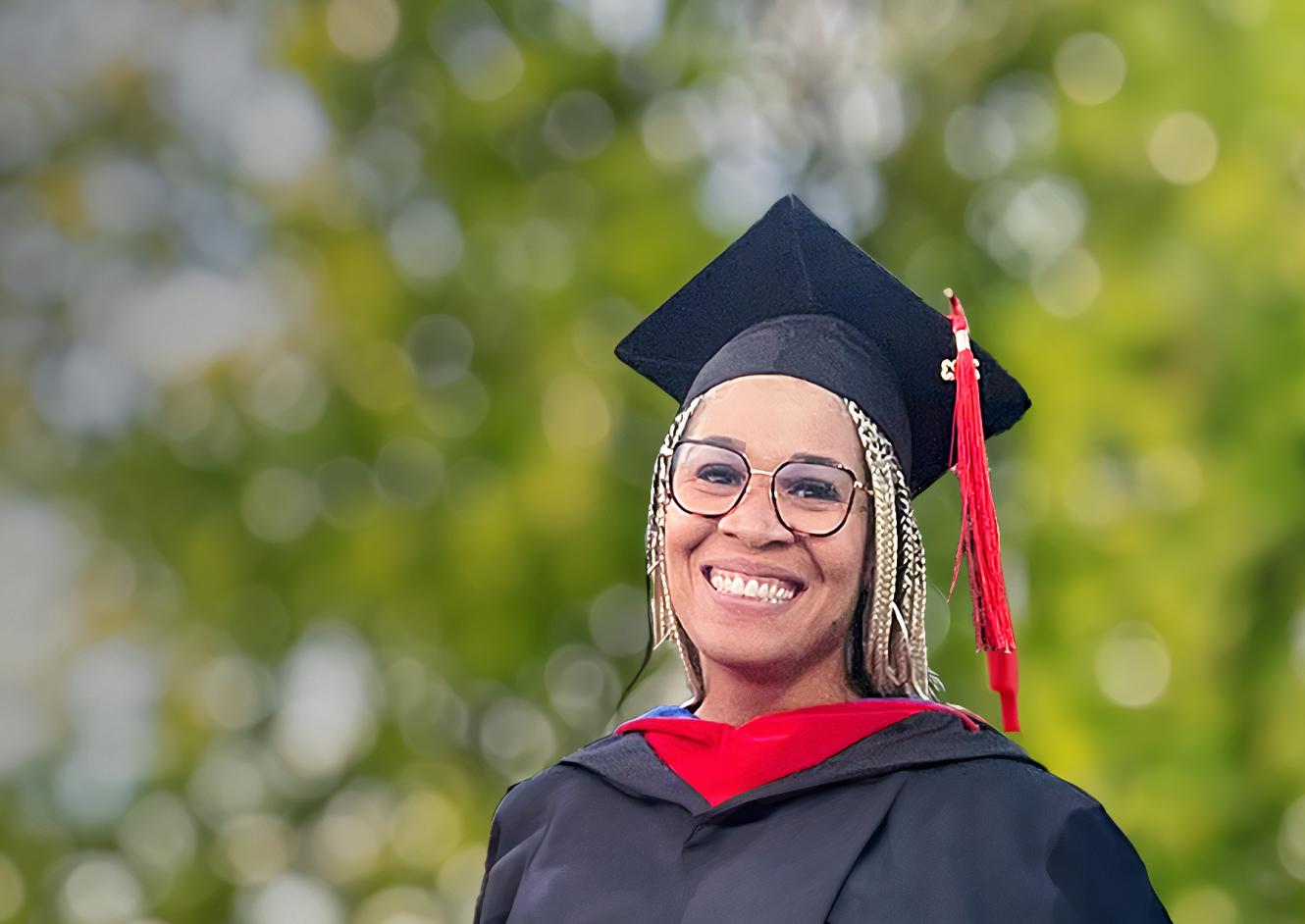 Christine Lewis' call to ministry occurred in June 2019. It was during a Women's Conference with American Baptist Churches of Pennsylvania and Delaware (ABCOPAD) that an associate pastor prayed for new leadership and locked eyes with her. She chose to pursue a degree rather than enter into a certificate program despite the challenges; she was a full-time employee and a mother in the midst of a custody battle. How could seminary accommodate that?
Palmer's Openseminary program gifted her all she needed to pursue her Master of Divinity degree. Christine received confirmation after confirmation, first in her acceptance into the program, and then by receiving a scholarship. Openseminary offered flexibility, utilizing a combination of synchronous and asynchronous courses as well as having clear expectations and deadlines. "I had to work around court appearances...even while taking asynchronous courses, professors were still willing and able to meet with me individually."
The online format of Openseminary offered an unforeseen advantage. Her first week of classes began in March 2020. That same week, the COVID-19 pandemic was declared. Christine now found herself working from home; she was able to clock out of work at 5:30 and log immediately into class. When other institutions and programs were trying to adapt their formats and help their students feel connected during this season of sudden isolation, Openseminary's cohort model had already developed ways for students and professors to stay in a relationship. Discussion boards and group chats paved the way for her to nurture friendships around the world, including South Africa and Australia. "I was watching God work through my cohort mates' stories."
Palmer and Openseminary helped Christine understand God's work through her own story as well. "Each professor affirmed and guided me toward knowing who I am in Christ," and that the sharing of the Good News is done "through me as a whole person." She says Palmer gave her a holistic understanding that evangelism involves giving oneself to the world, and that this is what is meant by sharing the whole Gospel through whole persons.
Christine graduated this past May (2023) with her MDiv. At the beginning of this journey, applying to Palmer without knowing where or how God would send her was an act of saying to God, "I will go." When considering what's next, Christine looks forward to seeing what God produces from her desire to serve women like her and their children. "I want to help any woman like me who has lost their children through court battles."
Christine remains emphatic that her relationship with God and her community online was fundamental throughout her seminary journey. "God's grace sustained me through it all."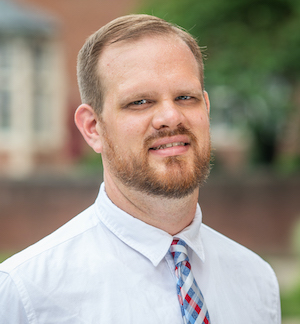 Dan lives with his wife, Libby, in Phoenixville, Pennsylvania, and graduated from Palmer Theological Seminary with his Master of Divinity in 2018.  He now serves full-time as the Director of College and Young Adult Ministries with the Church of the Good Samaritan in Paoli, PA on the campuses of Eastern University and West Chester University. He also serves as a Chaplain and Seminary Storyteller for our Center for Alumni Care and Seminary Engagement.