Palmer People: Equipping the Next Generation - The Story of Jonathan Hobbs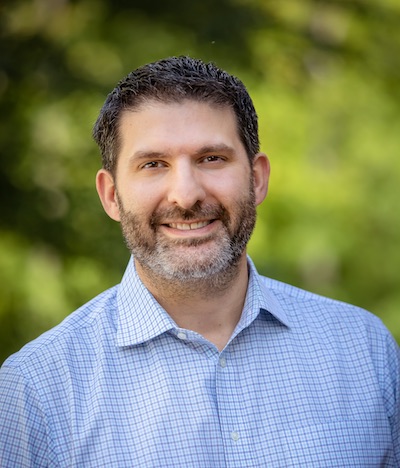 Jonathan Hobbs' journey towards a Master of Theological Studies degree from Palmer Seminary began in 2001 after graduating from Eastern University with a Bachelor of Arts in Youth Ministry. 
The tragic events of 9/11 put his studies on hold, however, and Jonathan felt the need to step back from seminary and focus more on the ministry he was doing in local churches.

After over two decades working with hundreds of teens and young adults, Jonathan returned to Palmer in 2018.  "Palmer made the transition back into seminary very easy," he says, "and did a lot to help me continue what I started years earlier." 
In 2022, Jonathan was offered a position at Palmer Theological Seminary and College as Program Director and Lecturer in Youth Ministry, inheriting the role from his mentor, Dr. Darrell Pearson. Jonathan credits Palmer for equipping him to think deeper and more critically about what professional ministry requires. "Covid-19 showed us that we need to prepare people to minister in circumstances they can't imagine." 
Jonathan lives out Palmer's motto, "The whole gospel for the whole world through whole persons." Living out this motto means we're ready to serve as ministers who can adapt to any situation and share the message of the gospel effectively.
As Jonathan's inspiring story illustrates, with Palmer's outstanding seminary preparation, we too can fulfill our calling and inspire the next generation.
About the Author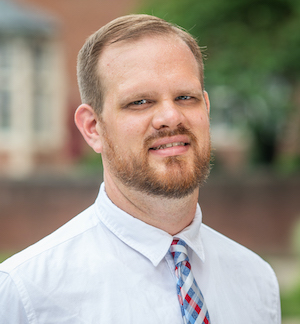 Dan lives with his wife, Libby, in Phoenixville, Pennsylvania, and graduated from Palmer Theological Seminary with his Master of Divinity in 2018.  He now serves full-time as the Director of College and Young Adult Ministries with the Church of the Good Samaritan in Paoli, PA on the campuses of Eastern University and West Chester University. He also serves as a Chaplain and Seminary Storyteller for our Center for Alumni Care and Seminary Engagement.