Q&A with Doctor of Ministry Alumna Angeles Manuela Kauer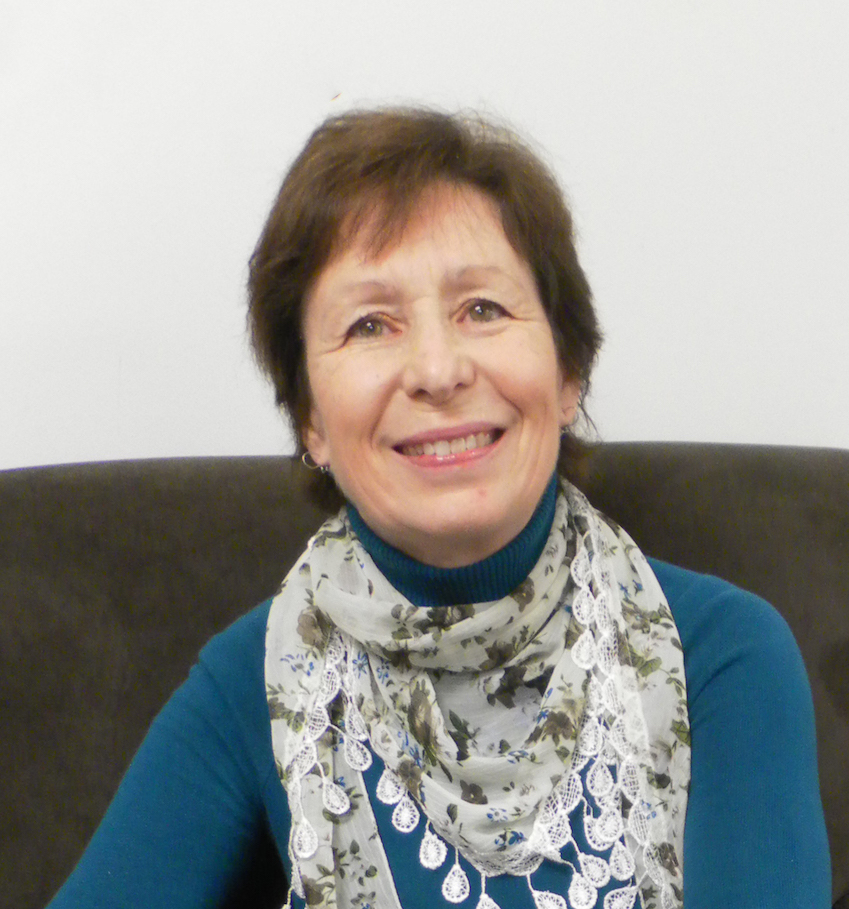 Palmer's Doctor of Ministry in Contextual Leadership  (DMin) program is designed for professional church and parachurch leaders interested in holistic renewal of communities with concentrations: Religion and Public Policy, Personal and Spiritual Transformation, and Prophetic Preaching and Teaching. The program offers locations in St. Davids, PA and Parchment Valley, WV. 
The program educates Christian leaders to nourish the connection between healthy spiritual life and sustained vitality in ministry with a focus on implementing and assessing contextually relevant ministry within a global framework. 
Alumna student Angeles Manuela Kauer is a 2015 graduate of the program. She currently serves in her context as a Chaplain at Family Pillars Hospice.
What did you enjoy about being a student at Palmer?
I loved the opportunity and challenge of the courses that were offered.  The most interesting were the professors who had different training, ministry, and cultural backgrounds and the cohort that I was studying with.   Together, professors and students grew tremendously since we were not only part of an academic class or institution, but also a group of people who became a teaching and learning team.  We were all seeking God through the Holy Spirit to be developed as Christian leaders to better serve our communities, the Church of Jesus Christ, and even the world.
What was excellent about your degree program?
I believe the professors' experience and teaching skills were very appreciated.  Students could ask questions and there was always something new, something tried, something challenging that came about in those discussions.  The study materials given were relevant and demanded our best efforts and attention to read, to understand, and work with it.
How has Palmer helped to prepare you for vocation, ministry, or calling?
Palmer has helped me to be more relevant in my ministry and know where to look for additional resources, challenge myself to work with excellence but humility, and do it with a "kingdom and justice" mindset.  It has developed my curiosity in continuing to develop myself in a way that is transformative and has therefore affected in a positive way my ministry and calling.
What encouragement would you give to prospective students considering the Doctor of Ministry program?
Go for it, it is so worthwhile!  It will grow you, challenge you, and transform you and all and everything around you. You will also grow your faith and know better how to actively use it for the Lord in your context and beyond.
Why did you choose Palmer?
I had previously studied at Palmer and always loved the diversity of professors and students (backgrounds, denominations, races, thinking patterns, etc.).  I also found very helpful the materials and resources given while making the study time and the financial burden accessible to most if not all students, especially students who were already working and in ministry.
Was there a certain scripture that guided you through your time in the program? Is there one that guides you now?
Scripture is a well of living water, so I have many Scriptures that lead me depending on the time that I am living through.  Right now, I am in an "in-between situation," between calls and in an unknown time that I share with so many ushered by Covid 19.  Philippians 4:6-7 says "Do not be anxious about anything, but in every situation, by prayer and petition, with thanksgiving, present your requests to God. And the peace of God, which transcends all understanding, will guard your hearts and your minds in Christ Jesus."
Interested in learning more about the DMin?
Interested in nourishing your connection between healthy spiritual life and sustained vitality in ministry?  Check out Palmer Theological Seminary's Doctor of Ministry degree, or contact Drs. Donald Brash and Deb Winters.