Running: When saying yes to your calling isn't easy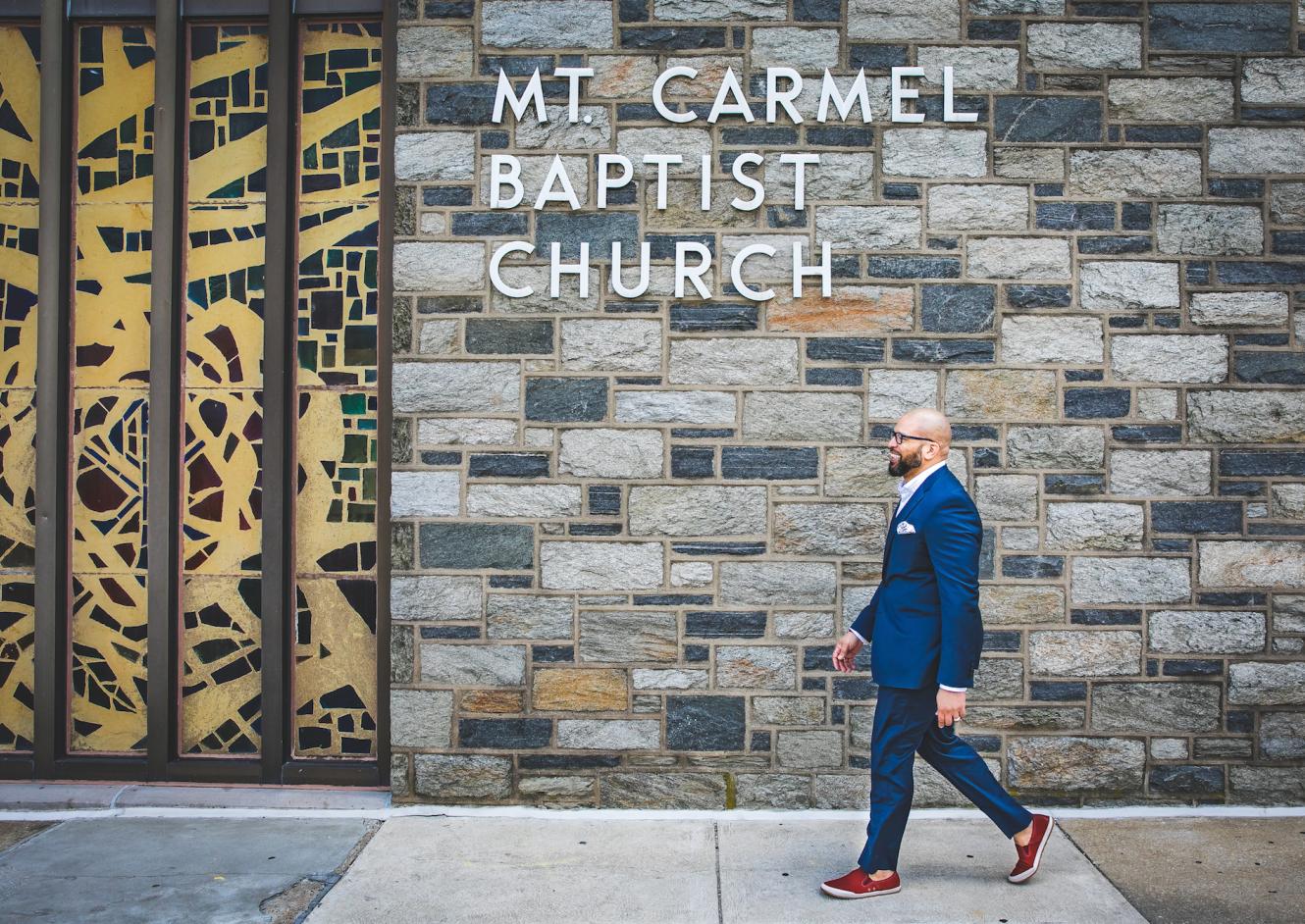 Sometimes you hear God's calling loud and clear.
And sometimes, you run from it.
At 7 years old, Rev. Dr. Donald Moore, MDiv '10 firstGod's calling to be a preacher. When asked what he wanted to be when he grew up, little Donald would respond with a confident "I want to be a preacher" — a far cry from the future "all-star athlete" dreams of his friends.
However, faced with pressures from peers and his own insecurities, he later attempted to squash his pastoral calling, despite the all-powerful tugging at his heart.
"I did everything I could to avoid going into ministry."
While Pastor Moore's story lacks a three-night stay in the belly of a fish, he can empathize with Jonah's desire to run. Pastor Moore escaped to a Speech Communication program at Fayetteville State University, and from there, a master's program in Speech-Language Pathology at North Carolina Central University. For 21 years, he worked in clinical speech pathology, avoiding the call to ministry he still felt so prominently.
It wasn't until he began to pursue his PhD that Pastor Moore could no longer ignore the Spirit and the sense of an overwhelming grip on his life. He relinquished control and allowed the Lord to lead him right to Eastern Baptist Theological Seminary (now Palmer).
"The lifelong friendships I developed and the investment I received from my professors and advisor are some of my most precious takeaways from my experience at Palmer Theological Seminary. I became a better person and a better pastor in staying true to my calling."
Running straight into God's calling has landed Pastor Moore in the heart of Mount Carmel Baptist Church's community since 2013, and he has never once looked back.
"I have been given the opportunity and privilege to love these people. I've been called to lead, comfort, minister to, preach to, encourage, serve, develop, and work alongside this community. God has done exceedingly more than I ever expected and has blessed me abundantly."
As Pastor Moore shares about the impact Mount Carmel is making on their local Philadelphia community, it is beautiful to see the ways God is using Moore's background as a speech pathologist in his current ministry. With an emphasis on serving as the hands, feet, and voice of Jesus, Pastor Moore and Mount Carmel seek to educate and empower children in their community through a weekly reading program. They also partner with multiple agencies that advocate for appropriate health and housing solutions for all.
The wonder of calling is not that we pursue God, but that God pursues us, and keeps pursuing us even when we run from Him. We often think of a calling as something that must be found, but often, the process is more about letting ourselves be found.