Spotlight: Ruben Ortiz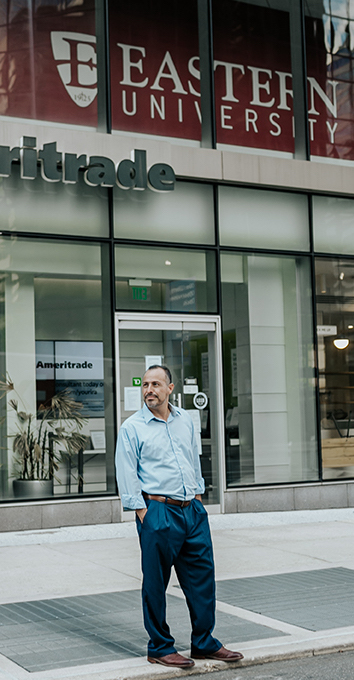 Ruben could save time by taking a short cut through an alley which ran behind a church. He was 13 years old and in the 8th grade. As he took several steps into the alley, he noticed a young man about his age at the other end. He hesitated for a second, but continued anyway.
At the halfway point there's another alley which crosses the one Ruben was taking. Sure enough, there was another guy waiting there, and it was too late to turn back because a third one was several steps behind him. As they quickly crowded around him, one of them pulled out a knife, jabbed it at his stomach and demanded Ruben to empty his pockets.
Without hesitation, Ruben grabbed the hand of the guy with the knife, his other hand on his shoulder, and with all his might, he shoved him into the other guy. This gave Ruben a path to escape and a chance to run down the rest of the alley.
"The attempted robbery disrupted my faith, but didn't diminish it."
Ruben gave his life to the Lord several years later at the age of 17.
It was a serious decision but not a perfect one. In other words, although he's embraced the faith, he's always challenged how the reality of God was packaged and how it was handed down to him.
Ruben quickly began teaching Sunday School to the teens at church.
No one else was interested in working with them. Ruben was later appointed to the leadership team as the church secretary, and eventually as the secretary of their small council of eight churches based in Pennsylvania, Florida, and Puerto Rico. 
He quickly became friends with each pastor and discovered three of them studied at Palmer Theological Seminary.
His parents could not afford for him to go to college.
Instead of college, he attended the Philadelphia School of Printing and Advertising. He then worked in the Graphic Arts field for the following 10 years. Nevertheless, all his spare time and ambitions were focused on ministry with young people … Read More