The Vision to Renew: A Word from Palmer's Student Assembly for 2022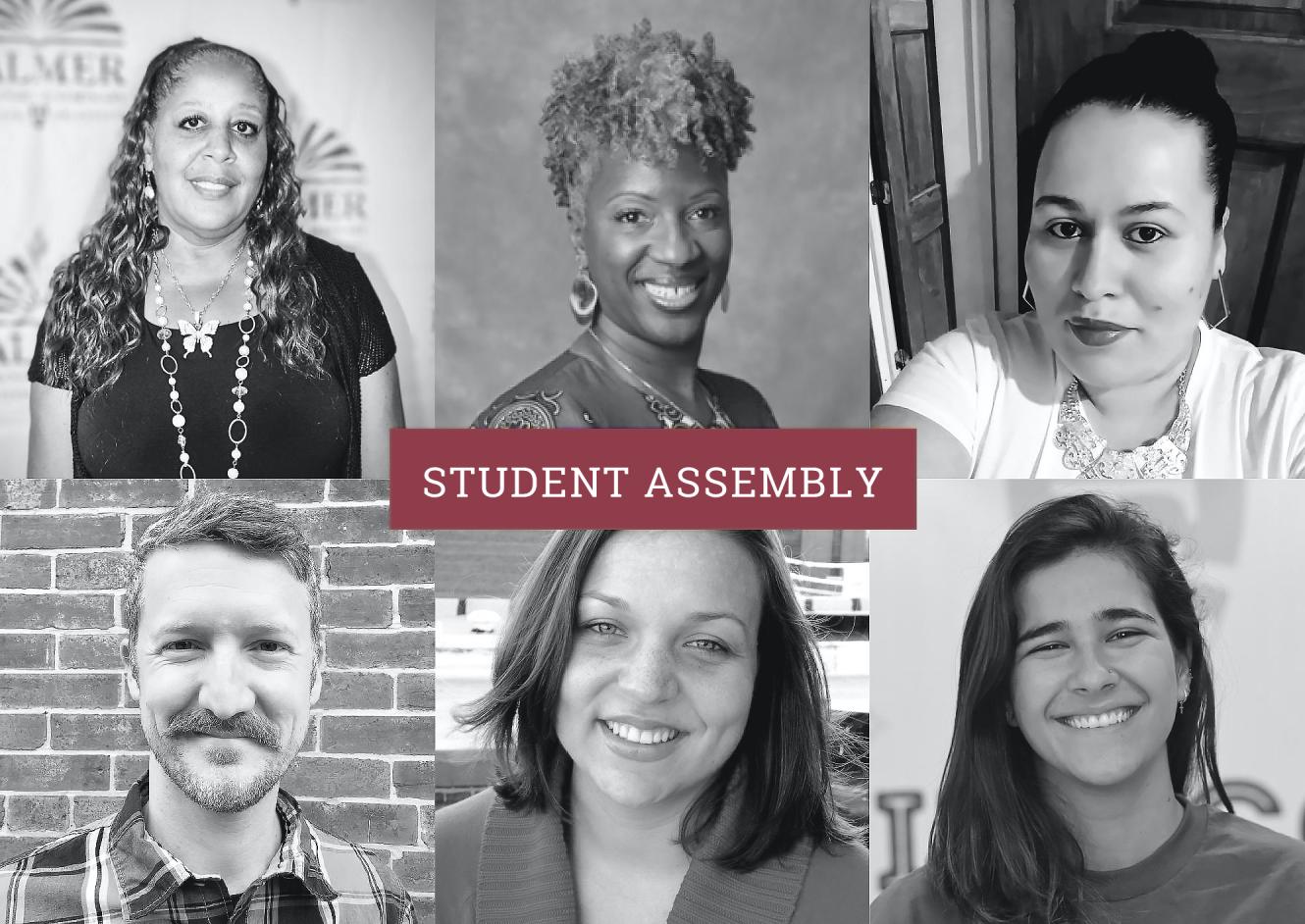 "They shall build up the ancient ruins, they shall raise up the former devastations; they shall repair the ruined cities, the devastations of many generations."
We are all seeking direction. Whether it be in our homes, using our GPS on the freeway, or in our educational spaces. Palmer has the pleasure of not only being driven by an excellent and caring faculty and dean, but we also have the Palmer Student Assembly as a light along the way.  
The purpose of the Student Assembly is: 
To represent the students and their interests within the seminary community.
To facilitate communication and interaction among the students, administration, faculty, and staff of Palmer Theological Seminary and Eastern University
To nurture a spirit of koinonia (fellowship) that enriches the experience at the Seminary and serves as a model for future leaders in Christian ministry.
The 2021-2022 theme for Palmer's Student Assembly is to "Rebuild. Restore. Renew." As each of you are navigating through another semester in unusual circumstances, the student assembly wants to remind you that even in this time we can still become "master builders" (1 Corinthians 3:10). 
In the spirit of encouragement, Palmer student Shameika Black, Student Chaplain Ambassador, shared a few thoughts with us. 
What's the vision for the semester?
Shameika: "My vision for the semester is to connect Palmer and the larger Eastern community and to showcase the power of prayer. When we come together and pray, things undeniably change. I want people to feel connected and to know they are covered in prayer."
What's happening this semester?
Shameika: "This semester Student Assembly is continuing our monthly prayer calls (02/09, 03/09, and 04/20). We are also leading a Bible-in-One-Year plan to read through the Bible as a community with weekly small groups to discuss what God is doing through this daily practice."
How are you encouraged to Grow or Renew this year? 
Shameika: "God is calling me to growth and renewal by surrendering to being in community this year. Over the previous few years, God has been working on my vertical awareness of the cross. Now, He is expanding my awareness of the horizontal–to love and lead people together in the midst of brokenness and imperfection. I am encouraged because I know I am walking in His purpose and He is working in ways beyond what I can see or imagine through my obedience."
Erica Lipton, technology ambassador and David Applegate, campus ambassador also added ways they were encouraged to renew this year:
How are you encouraged to Grow or Renew this year? 
Erica: "I have a really great feeling about 2022. Not for any particular reason; I simply have a feeling that it is going to be a really great year especially for spiritual and other growth. The longer I am in seminary, the clearer I feel my vision of becoming the community of God. This creates passion in me to work to make the world around me look more like this vision. I cannot wait to see what God does with the upcoming year."
David:  "I am encouraged to grow or renew as a father. My daughter was born on January 6th. With two boys at a different stage in life (7 and 8 yo), I can see how I need to and can broaden my ability to love through the love that God has given me, not least of which is shown to us in Jesus. This love has been detailed and shown to me in all the classes I've taken here at Palmer. I'm learning in my Pastoral Care and Counseling class with Dr. Pretz that the health of my family is important not only for my family, but for the churches and communities I serve and will serve in the future. Continually working on the wholeness of my family can act as foundational work for joining the Spirit in God's work of creating whole individuals and communities of all shapes and sizes while we pray for our good God's kingdom to come.
Erica Lipton, technology ambassador, Paulette A. Brown, vice moderator, Wanda Harris Cooper, moderator, and David Applegate, campus ambassador also added ways they were encouraged to renew this year:
Wanda: "My classes at Palmer stretch and grow me in ways that are beyond measure. I am grateful for pastoral mentorship in the Presbyterian Church and look forward to continued growth and ministry opportunities. In anticipation of renewing and restoring our presence on campus and in fellowship with each other, we chose our theme from Isaiah 61:4, "They will rebuild the ancient ruins  and restore the places long devastated; they will renew the ruined cities that have been devastated for generations." I look forward to working through the lingering effects of COVID and witnessing God's plans for the restoration and renewal of the Kingdom. God is certainly doing a new thing! And I am encouraged by the Spirit and look forward to an exciting semester full of love, peace, joy, and blessings."
Paulette: "I am encouraged to grow and renew this year by engaging in spiritual disciplines that keep me in a posture to hear from God. I journal and maintain private devotion time with God. I attend church weekly for corporate worship, in addition to listening to God's message from other sources throughout the week. I am intentional about taking Sabbath hours between two days. Between my seminary demands and being a part of the clergy at church, I am incapable of taking a full Sabbath day in this season.   I am nurtured, stretched, and empowered through a small women's ministry that I lead each month. Finally, I have been incorporating fasting more frequently and more essentially staying in prayer. All that I have mentioned helps me stay focused on Jesus, who is my rock, strength, and anchor."
The Student Assembly serves as a resource, a guide, and a community for all Palmer students. If you're looking for opportunities to renew your connection with the student body, the student assembly welcomes you to reach out to them at  ptssa@eastern.edu.
Learn more about the student assembly.