When Caring for Others Means Caring for Yourself: Rob Tennant, Doctorate of Ministry '03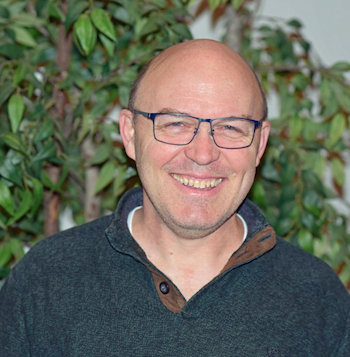 Rob Tennant began his pastorate at Greenbrier Baptist Church, Arlington, VA in 1997 after completing his MDiv at Baptist Theological Seminary Richmond. He recounts being a single young pastor and couples coming to him with distressed marriages. "How do I care well for these couples," he often found himself asking. Rob chose to pursue more education, desiring to be better equipped to meet the needs within his community. Palmer's, then Eastern Baptist Seminary, Doctorate of Ministry in Marriage and Family caught his eye. Rob's appreciation for the work of Tony Campolo and Ron Sider also drew him to the seminary. He began the DMin program in 2000. 
What Rob did not expect was the extent to which the program would require him to work on himself.  He laughs, "My professor told me, 'Go to therapy or you won't graduate'". He did exactly as directed. This pushed Rob to look at the things hijacking his own relationships. Amidst writing papers and studying, his primary task seemed to be working on himself. Throughout the experience, Rob was encouraged by professors like Dr. Manfred Brauch who emphasized, "You can do this!" 
"The program taught me that I don't have the temperament to be a therapist". However he now feels equipped, utilizing therapeutic skills in his pastoral role when the need arises, and has a clearer sense of when to refer couples to professional care. 
Rob has served as the pastor of Hillside Church (then Hillsong), Chapel Hill, NC, since 2006. Palmer's mission, The Whole Gospel for the Whole World through Whole Persons, has continued to shape Rob's work for nearly two decades. "Whole Persons means that churches don't have problem people; churches have systemic issues that require us to engage the whole person… emotionally, physically, mentally, and spiritually."  He continues, "We need to welcome broken people into the arms of Christ. Let the Holy Spirit worry about conversion… let's work for the Church to be as healthy as it can be."
About the Author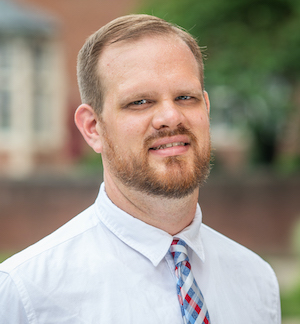 Dan lives with his wife, Libby, in Phoenixville, Pennsylvania, and graduated from Palmer Theological Seminary with his Master of Divinity in 2018.  He now serves full-time as the Director of College and Young Adult Ministries with the Church of the Good Samaritan in Paoli, PA on the campuses of Eastern University and West Chester University. He also serves as a Chaplain and Seminary Storyteller for our Center for Alumni Care and Seminary Engagement.