XI Orlando E. Costas Conference Recap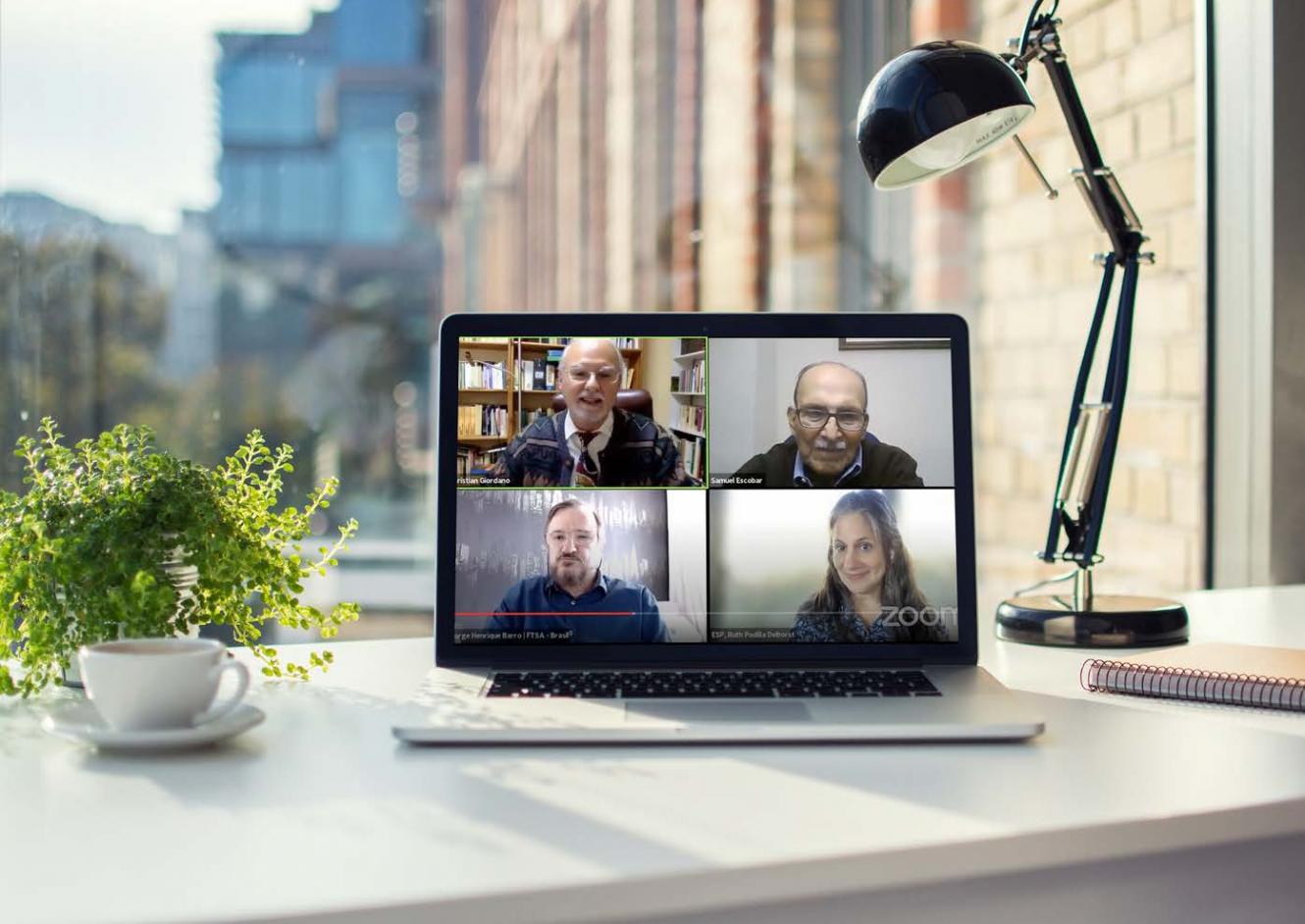 The Work of the Missiologist and Theologian Honored by Palmer's Online Master of Theological Studies Latinos/as Program in Virtual Conference.
¡Gloria a Dios! The Orlando E. Costas Conference was held for a packed virtual room that included attendees, program directors, faculty, students, and guest speakers. With over 1,220 views and counting on both YouTube and Facebook, hundreds of people gathered from around the world. Interim Dean Kimberlee A. Johnson expressed a rejoicing sentiment via email following the conference. 
"We are rejoicing over the outstanding XI Orlando E. Costas Conference hosted by Palmer Seminary (LMin) on Saturday, October 30, 2021. This could not have been done without the prayer, vision, and hard work of Dr. Mayra Picos Lee, faculty in the MTS in Latino/a Ministries* program, and all of those on the planning committee. The Lord blessed the desire of their hearts and the work of their hands."
The five hour plus livestream was fully translated in both English and Spanish for the inclusivity of all who attended. (A major nod to Dr. David Bronkema, Palmer's former Dean, for his stellar translation skills!)
Integral Mission
The opening Integral Mission: Latin Faces of Mission panel introduced the three special guests, Dr. J Samual Escobar, Dr. Ruth Padilla DeBorst, and Dr. Jorge Henrique Barro. Dr. Ruth Padilla DeBorst is the daughter of C. René Padilla, who is known as the father of integral mission. According to Christianity Today, integral mission is "a theological framework that has been adopted by over 500 Christian missions and relief organizations, including Compassion International and World Vision."᩵ The conference theme also honors Dr. DeBorst's late father's passing in April, 2021. These three esteemed panelists and scholars led us through the historical past, present, and future of the mission.
Honors
Many were also honored throughout the conference, including Dr. Mayra Picos-Lee who received the Costas Faculty Award. Dr. J. Samuel Escobar, Professor Emeritus, received the Life and Ministry Costas Award--for his contributions to theological education and the life of the church throughout his life--, and there were four Costas Student Awards given to Pierre Harvey Espady, Esther Pérez Valdez, Nicolle Harlet Carrillo Carrillo, and Francisco Daniel Maldonado Duque. Each student was selected in respect to their commitment to "the life of the church and communities that have been historically oppressed and silenced" (Interim Dean Kimberlee A. Johnson). 
We rejoice in the success of honoring the legacy of Orlando E. Costas. Orlando Costas died in 1987 at the age of 45. He is remembered for his passionate advocacy for those who have been silenced and oppressed. He left a major mark on a number of Latino/a scholars, having written 14 books and contributed to 17 additional books and 40 journals. Dr. Costas' life of scholarship has paved the way for many Latino/a scholars and the amplification of latino/a voices in theological education in the US, Latin America and around the world. 
This conference was made possible by Palmer Theological Seminary's Online Master of Theological Studies Latinos/as Program. For more information please contact Program Director Dr. Mayra Picos-Lee at mtslatinmin@eastern.edu. 
 
*The use of the term Latinos/as is an intentional choice to express our institutional commitment to the equal inclusion of women and men in theological education and church ministry.