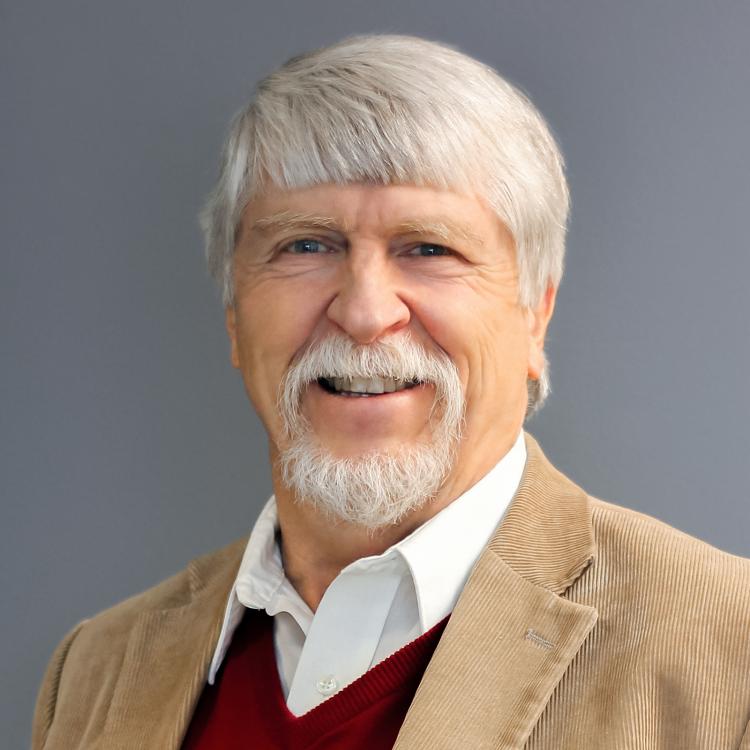 Stanley D. Slade
Adjunct Faculty
Biography- English
While serving as a member of the global mission force of American Baptist International Ministries (IM), Stan has taught courses in Bible and missiology for Palmer Theological Seminary since 1993.  Stan's engagement in mission in Latin America began in the early 1970s. From 1983 to 1992, Stan and Cathy served as missionaries in El Salvador, with their three sons. In 1992 Stan joined the home office team of IM in support of mission partners and missionaries serving around the globe.  Alongside administrative functions, Stan began teaching occasional intensive courses at Palmer and other U.S. seminaries, as well as in training programs elsewhere in the world. In 2008, Stan returned to fulltime missionary service as IM's global consultant for theological education. He travels to assignments worldwide from a home base near the campus of Eastern University.  His passion is to engage followers of Jesus in highly-participatory inductive study of Scripture using the Manuscript Bible Study approach first pioneered by the late Paul Byer.
Biography- Espanol
Stan ha servido en el equipo de misión global de Ministerios Internacionales de las Iglesias Bautistas Americanas (MI) desde 1983.  Mientras tanto, ha enseñado cursos en Biblia y misiología en Palmer/Eastern desde 1993.  Stan comenzó su experiencia misionera latinoamericana en los primeros años de los 1970.  De 1983 a 1992, con su esposa Cathy sirvieron como misioneros en El Salvador, acompañados por sus 3 hijos.  En 1992 Stan entró al equipo de la oficina central de MI para apoyar el trabajo de iglesias co-partícipes en misión y colegas misioneros alrededor del mundo.  A la par de sus tareas administrativas, Stan se dedicaba a enseñar cursos intensivos ocasionales en Palmer y otros seminarios estadounidenses y programas de capacitación alrededor del mundo.  En 2008 Stan regresó a las filas misioneras para dedicarse a la educación teológica en forma itinerante, como profesor visitante o adjunto de seminarios y programas en muchas partes del mundo.  Cuando no está de viaje, vive en Royersford, Pennsylvania (cerca de EU).  Su pasión es ayudar a los demás a tener un encuentro transformativo con el Dios de la Biblia, por medio de estudios inductivos participativos basados en el Método de Manuscrito iniciado por Paul Byer, famoso líder en misiones universitarias.
B.A. (Philosophy): Stanford University
M.A. (Theology): Fuller Theological Seminary
Ph.D. (Philosophical Theology): Fuller Theological Seminary
La Misión de Jesús en el Evangelio de Marcos 
The Mission of Jesus in the Gospel of Mark
The Mission of Jesus in the Gospel of John
The Mission of the Spirit in the Book of Acts
The Mission of God in Genesis
The Gospel of Mark
Contemporary missiology
Slade, Stanley D. and Ruth E. Mooney, Go Global Jesus' Way: Mission Principles for Good News People, and A todo el mundo:  Misión al estilo de Jesús, Valley Forge: International Ministries, 2005.
Slade, Stanley D., God in the Lead:  Meditations on Mission from Genesis and Acts, Valley Forge:  International Ministries, 2003.
Slade, Stanley D., Evangelio de Juan, one volume in the series, Comentario Bíblico Iberoamericano, Buenos Aires: Ediciones Kairos, 1998.