Mitchell Lectureship to Feature Rev. Dr. Teresa L. Fry Brown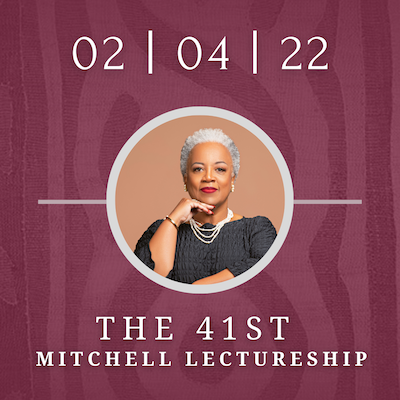 ST. DAVIDS, PA— All are welcome to join Palmer Theological Seminary of Eastern University for the 41st Annual Mitchell Lectureship, which will take place virtually on Friday, February 4, 2022 at 10 a.m. Our theme this year is "When Normal No Longer Exists: Constructing New Paradigms for Pulpit and Pew." The annual Mitchell Lectureship highlights distinguished African American scholars and is the keystone event of the Seminary's celebration of African American Heritage Month.
The event is named in honor of Reverend Dr. Frank B. Mitchell, Jr., pastor of Pinn Memorial Baptist Church for over 40 years. Over the years of his ministry, he was responsible for guiding many new ministers into service. He directed many of them to Eastern Baptist Theological Seminary (now Palmer Theological Seminary) for their training. Each year, the Mitchell Lecturer is invited to address issues relevant to the Church through the perspectives of African American theology and culture.
The guest lecturer will be Rev. Dr. Teresa L. Fry Brown, Bandy Professor of Preaching at Candler School of Theology of Emory University (Atlanta, GA).  The Mitchell Lectureship will be a virtual event this year, and the public is invited to attend via Zoom or  Facebook. The event is free to attend, however, pre-registration is required to participate on Zoom. Learn more and Register Online Now!
For more information about the event, contact Dr. Phaedra Blocker: pblocker@eastern.edu
About Palmer Theological Seminary
Palmer Theological Seminary is a Christian seminary offering a wide array of master's, doctoral, online, and certificate programs. Palmer's main campus is located in St. Davids, PA. As one of the most diverse seminaries in North America with a creative, caring, and experienced faculty, Palmer equips students to bring "The whole gospel, to the whole world, through whole persons." For more information visit palmerseminary.edu or contact Kelly Goddard, Director of Marketing and Communications: kelly.goddard@eastern.edu.