Pastoral Entrepreneurship
Christopher Holland uses creativity and innovation to help churches thrive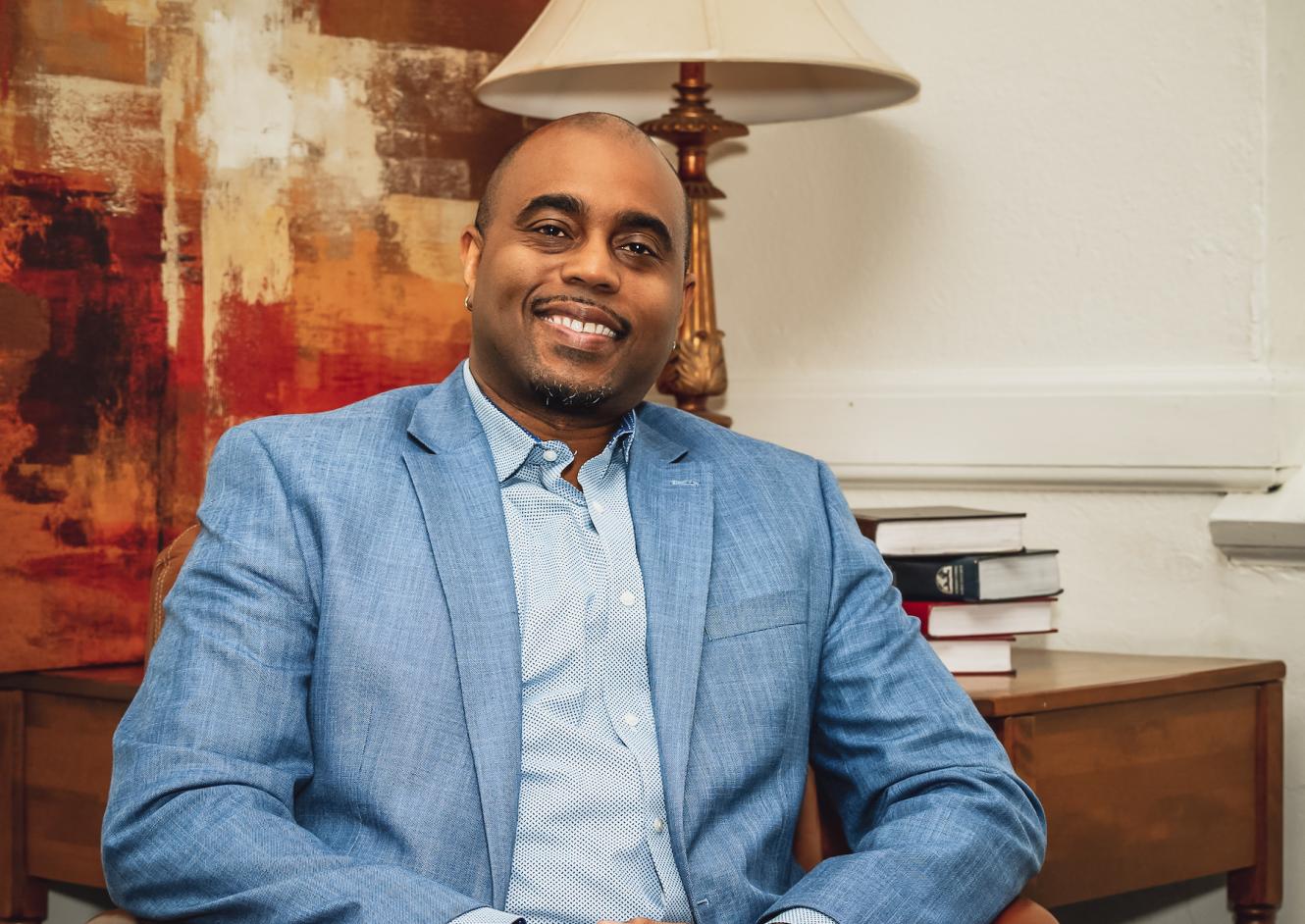 It's no secret that change is hard, and often brings growing pains that test those caught up in it. What does it take, then, to shepherd a congregation through starting a nonprofit, and then later helping merge two congregations into something new and sustainable, all within the span of a decade?
Chris Holland, MDiv '12, got his start in the world of tech, co-founding a tech consulting firm called Connexus Technology in 2003, where he still serves as COO. When he felt the call to ministry, he wasn't sure how his past professional experiences would benefit him. However, he quickly discovered that skills such as managing teams and communicating well were transferable and very valuable.
It was at Palmer Theological Seminary that Chris was given a vision for what the Church should strive after. He witnessed Palmer faculty care for and pour into the students who desired it, and continued to enjoy relationships with those professors when they became colleagues in ministry following graduation. To this day, he says, he knows there are faculty members he can reach out to for support and guidance. When describing his time at Palmer, Chris recalls thinking, "This feels like church."
Chris loved being "in the mess of it all," and sought to do something innovative with his pastoral education and entrepreneurial spirit.
After graduating from Palmer in 2012 alongside the last class from the City Line campus, Chris became the pastor of New Spirit Presbyterian (PCUSA) and started the Common Place Philadelphia, which now serves 500 people annually across its six programs. These educational programs include summer camps, programs that teach trades and technology, and social services such as an after school program centered around the arts and academic enrichment.
Chris also assisted the merger of his church with Grace Fellowship (UCC) to form Salt & Light Community Church, the church sustained through The Common Place. In a stroke of innovation, it was decided to hand the management of the church facilities over to The Common Place to ease the burden of Salt & Light. "This allows for the church to do what it does well, while taking away what it does not do well." Salt & Light Church is now free to pursue its traditional ministry without worrying about how it will keep its lights on.
Describing his work at The Common Place Philadelphia, Rev. Chris reflects with a joy-filled grin, "Don't be afraid to try things. There's no script for this." Chris' life truly bears witness to the fact that God's ways are above our own and he will use his people in whatever capacity he sees fit.