In Search of the Bigger Picture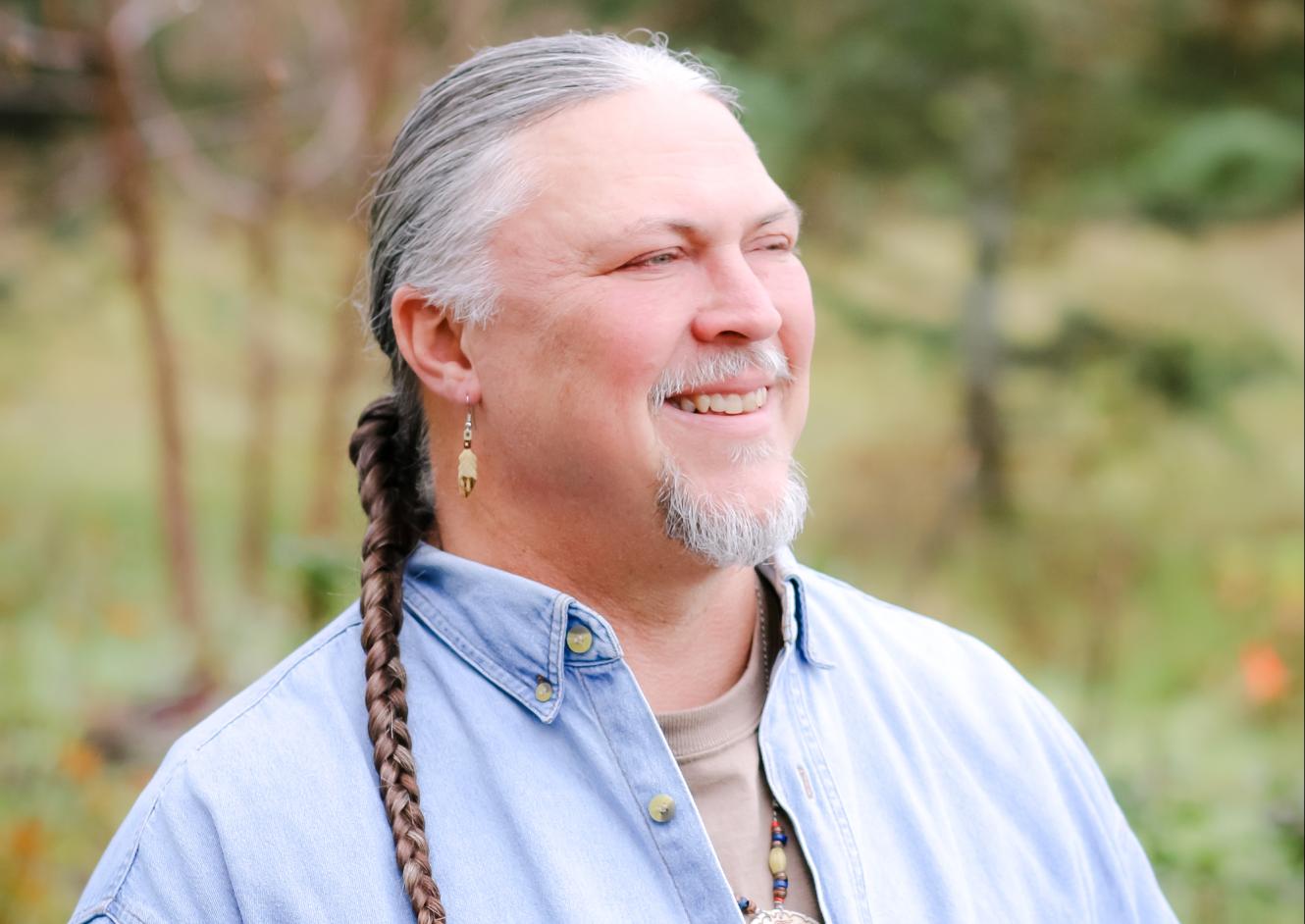 Palmer Alumnus Rev. Dr. Randy Woodley, MDiv '89 Connects Faith and Indigenous Heritage
Journeying 5,000 miles from Kodiak, Alaska, Rev. Dr. Randy Woodley came to Palmer Seminary to complete his MDiv in 1989. Commissioned as a missionary among Alaskan Natives, Woodley searched to expand his cultural and biblical framework in order to make a difference within his indigenous cultural context. Randy was raised near Detroit, Michigan and is a Cherokee descendant recognized by the United Keetoowah Band of Cherokee Indians in Oklahoma. 
Having spent most of his life, alongside his wife Edith, among America's Indigenous peoples, they co-founded NAIITS (North American Institute for Indigenous Theological Studies) officially in 2001 with the Inaugural Theological and Missiological Symposium.
During his time at Palmer, the voices that shaped him were professors like Ron Sider, Tony Campolo, Samuel Escobar, Manfred Brauch, William Brackney, and many others. "My experience in ministry was limited and my view of Jesus – stunted", Randy shared, " but it was exciting to find there was so much more to this journey than I had imagined." Like many of us, Randy's journey also involved significant pain and struggle. 
After a tragedy occurred just before his final year, Randy discovered the caring nature of his Palmer community. "I felt known by my professors and cared for in many ways. That year was one of the most difficult in my life, and I'm sure life would look very different now if it had not been for the love and kindness of the faculty and staff in the Palmer community." He has carried the "sense of caring" with him in his teaching, advocacy, and work.
In his academic life, Dr. Woodley is Distinguished Professor of Faith and Culture at George Fox University and Portland Seminary. In the past year alone, Randy has released three books with a total of 7 books released covering topics such as Decolonizing Evangelicalism (2021), Indigenous Theology and the Western Worldview (2022), Living in Color: Embracing God's Passion for Ethnic Diversity (2004), and Becoming Rooted (2022). 
Seeing the bigger picture may have been a hurdle earlier in Randy's search for justice, culture, and the context of Indigenous realities in a biblical context, but thanks to his research we're able to understand these important topics even better. 
Randy's mission impact will continue to color and bless the lives of indigenous peoples and beyond. Randy and Edith have four grown children and six grandchildren.
1 formerly Eastern Baptist Theological Seminary