Who Would Have Thought?
There are so many questions we may ask throughout our journey of believing and hoping in Christ. We will ask ourselves, especially during Advent Season, what does all of this mean? Besides the bright lights, gift giving, and Christmas music speaking of a man in a chimney, we will reflect on a baby born with a mission to become the Savior of the world. We will think of a displaced mother and father only seeking refuge. We will think of the wise men who faithfully followed a star to present gifts of gold, frankincense, and myrrh to Jesus. 
"For to us a child is born, to us a son is given, and the government will be on his shoulders. And he will be called Wonderful Counselor, Mighty God, Everlasting Father, Prince of Peace."
MDiv Student Shares Scriptural Reflection on Advent
By Devin Freeman, MDiv '24, West Virginia Location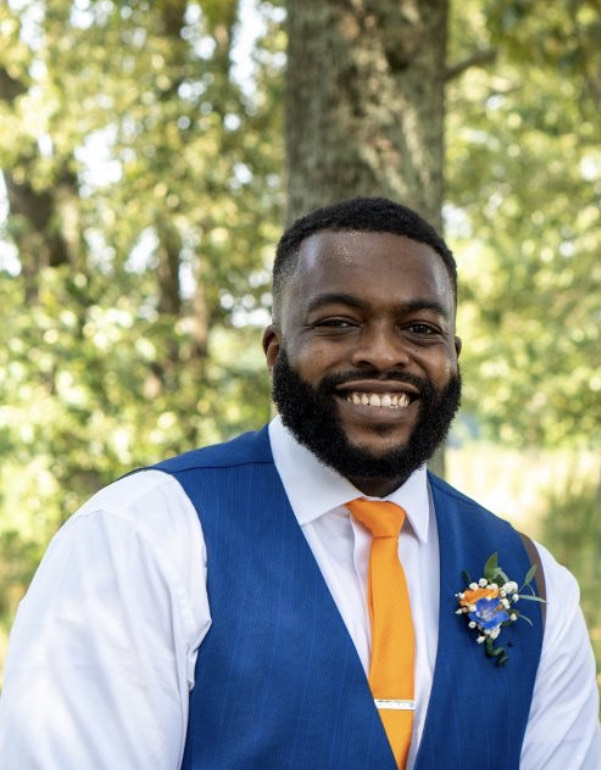 Who would have thought our Savior Jesus Christ, one member of the Godhead, would come to earth as a baby? Who would have thought that this baby would be born of a virgin, pregnant through the Holy Spirit? And who would have thought this baby would be born in the lowly city of Bethlehem in a manger with swaddling clothes because there was no room for them in the inn? 
Humanity cannot grasp the complexity of God's ways. We can't see the whole picture, yet we're easily impressed by the lesser things. God's will surpasses human logic. Our perfect God did the impossible, because of his love and sovereignty, by sending his Son into the world. For God desired that humanity would deeply know and worship him. 
As we consider the incarnation we have much to ponder. Who would have thought that this baby would become the Prince of Peace? Who would have thought that this baby would not only carry the world on his shoulders, but also save God's people from their sin? During this season of Advent, may we find our rest and peace in Jesus' saving work! Let us not get caught up in the comprehension of how God did what he did but rather find peace in what God did, his current work, and remain expectant of God's plan.
References: Luke 2:11, Matthew 1:18, Luke 2:7, Isaiah 55:8-9, 1 Corinthians 2:11, Psalm 22:3, Isaiah 9:6, Matthew 1:21
Palmer's Master of Divinity Program
Palmer Seminary's Master Of Divinity Program is offered both online and in-person at our St. Davids, PA Campus as well as our Ripley, WV campus. Palmer emphasizes the importance of a biblically informed and theologically grounded commitment to the combination of evangelism and service in local and intercultural contexts of diverse theologies and Christian traditions by Christ-centered witnesses with a hunger for lifelong spiritual formation and the nurturing of interdependent relationships.
MDiv '20 alumna Patience Koroma shares,"The most unique and enjoyable thing at Palmer is the in-depth study and never ending remarkable discovery about the history of God and His creation. Seeing the mysteries of God unveiling right before one's eyes with each book in the Bible has placed the passion for God into a different dimension and place in my heart."
Learn more about how you can earn a Master of Divinity at Palmer Theological Seminary today.